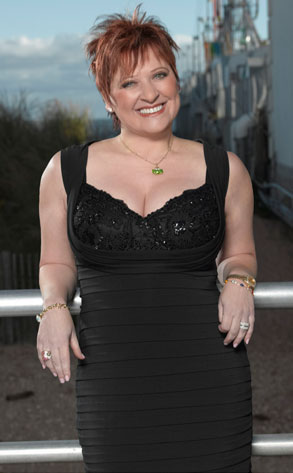 Bravo Photo: Virginia Sherwood
The Real Housewives of New Jersey doesn't premiere until Tuesday, but the matriarch of the new bunch, Caroline Manzo, is already a standout.
In a commercial for Bravo's latest installment of its hit franchise, Caroline barks in her thick Joisey accent, "Let me tell you something about my family, we're as thick as thieves. And we protect each other to the end." What follows is pure bridge-and-tunnel: table flipping, fists flying and a barrage of colorful Garden State language.
It's no wonder the show is being likened to a real-life Sopranos.
"Nonsense, nonsense, nonsense," Caroline says when asked about comparisons to HBO's hit mafia series. "We're Italian and geographically we happen to be where the Sopranos were set—brilliant marketing on Bravo's part. We have the same Italian traditions and values because Italians are all about values. But to put us in the same bed as that? On the business side of it? Stop it. That's nonsense."
If she's no Carmela, then who is this Caroline? Read on to find out…