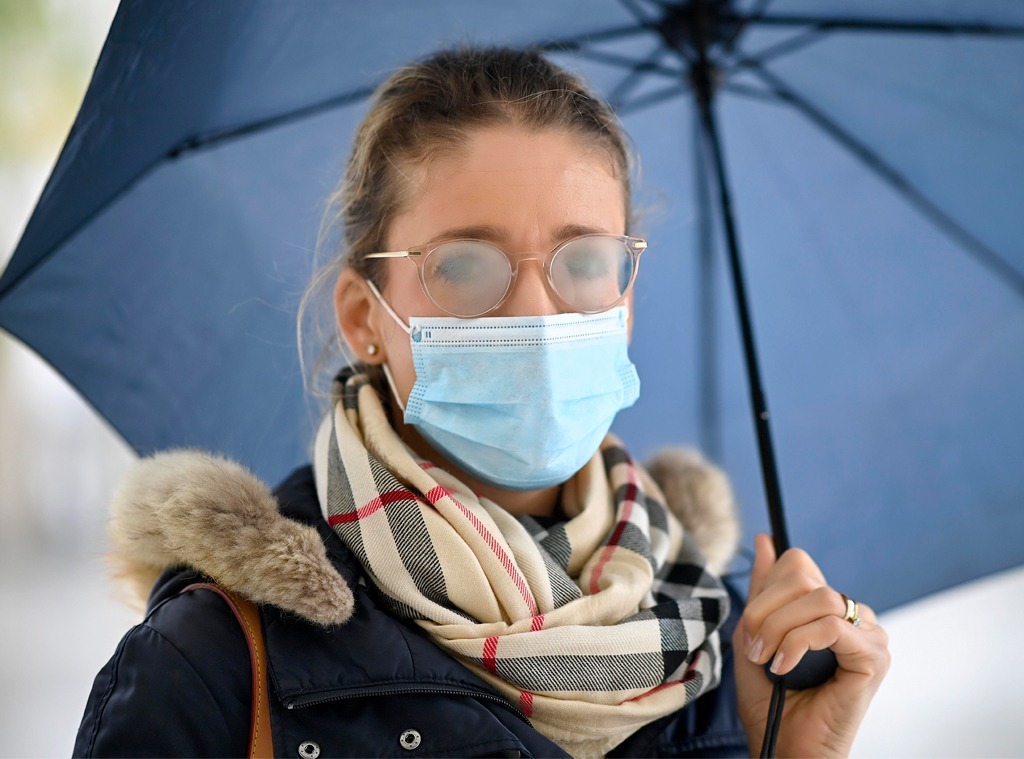 imageBROKER/Michael Weber via Getty Images
We independently selected these products because we love them, and we hope you do too. Shop with E! has affiliate relationships, so we may get a commission if you purchase something through our links. Items are sold by the retailer, not E!.
Mask-wearing is caring! 
After almost a year of religiously wearing masks to keep ourselves and others safe, you've probably come across a few instances where masks have caused some issues. Maybe you keep losing your mask or it constantly falls off or perhaps it's causing your glasses to fog. Whatever the problem may be, we've scoured the internet to find solutions. 
From stylish mask chains and nose bridge strips to anti-fog spray and mask cases, mask-wearing doesn't have to be inconvenient or uncomfortable.
Scroll below for 10 products that will fix almost any mask-wearing concern. 
Lindsey Mask Necklace
See mask-wearing can be chic! Thanks to stylish mask chains like this one, you can keep your mask close while you're eating or working. Jill & Ally also sell a wide variety of adorable masks!
Adjustable Mask Extender Straps- 6 Pack
Do your masks feel too tight? Well, these mask extender straps will allow for ultimate comfort when wearing a mask. They will also prevent the mask from ruining your makeup!
Plazala White & Black Soft Plastic Round Elastic Mask Adjustment- 50 Pieces
Mask too loose? These small cord locks will help you customize the fit of your mask. They are especially helpful for converting adult masks to fit children.
Cocooning Secret Easy Clip-On Buttons for Masks- 4 Pieces
Attach these handy buttons to your favorite hats so your mask won't slip off when you're fixing your hat.
Anti-Fog Nose Bridge Strip for Face Mask- 20 Count
Do your glasses fog up due to wearing a mask? Well, these anti-fog nose bridge strips will help with that. Just apply one of these self-adhesive strips before putting on your mask and go about your day without foggy glasses getting in the way.
Athleta Mask Bag
For those of you who are tired of losing your masks or shoving them in pockets, this convenient bag is for you! Wear it around your neck while you're running or working so you can keep your mask close.
Cool Protection Stand - 3D Mask Bracket
Fogaway Anti-Fog Spray for Glasses
Need extra help preventing foggy glasses due to mask-wearing? This spray will help keep glasses clean and won't irritate your eyes.
Personalized Face Mask Holder Case
Don't let your masks collect dust with this personalized face mask case! Keep it in your car or purse, so you'll never be without a mask.
—Originally published Jan. 25, 2021, at 4:00 a.m. PT