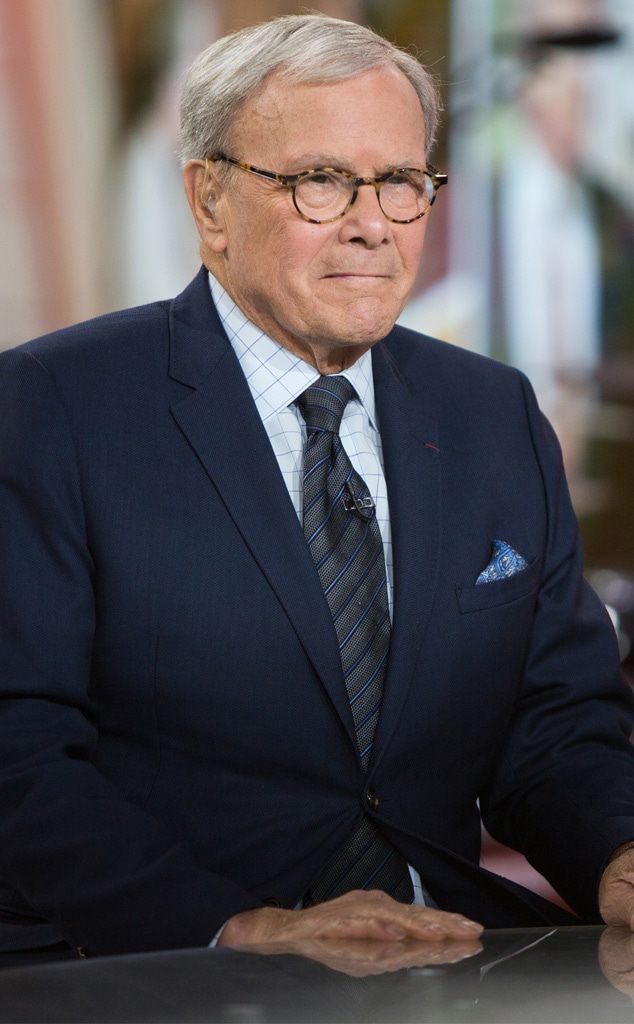 Nathan Congleton/NBCU Photo Bank/NBCUniversal via Getty Images via Getty Images
After 55 years as an anchor, Tom Brokaw is hanging up his hat.
On Friday, Jan. 22, the veteran NBC News reporter announced he is finally retiring at the age of 80. 
In a statement, Brokaw said that he is more than willing to pass the baton on to NBC's skilled team of reporters. "During one of the most complex and consequential eras in American history, a new generation of NBC News journalists, producers and technicians is providing America with timely, insightful and critically important information, 24/7," he reflected. "I could not be more proud of them." 
During Brokaw's 55 years as a reporter for NBC, he covered countless significant moments across the world, including the fall of the Berlin Wall. 
Notably, the journalist was one of the first Americans to interview Mikhail Gorbachev. 
He also makes history as the only person to host all three major NBC News programs, the Today show, NBC Nightly News and Meet the Press. 
Though Brokaw will no longer be reporting from his desk at 30 Rock, he will continue to author books, articles and other mediums of print journalism.
When not writing, as is his passion, Brokaw intends to enjoy spending time with his wife, Meredith, their three daughters and grandchildren.
Following the news of Brokaw's retirement, NBC News correspondent, Kasie Hunt, described what an honor it was to work with the renowned journalist over the years. "So bittersweet to hear the great Tom Brokaw is retiring from @NBCNews after more than half a century," she reflected on Twitter. "I'm still in awe I had the chance to learn from him and am so incredibly grateful for the interest he took in my career and the advice he gave so freely."
Brokaw retires with numerous accolades, including the Presidential Medal of Freedom bestowed upon him by President Barack Obama in 2014.
(NBC and E! are both members of the NBCUniversal family.)