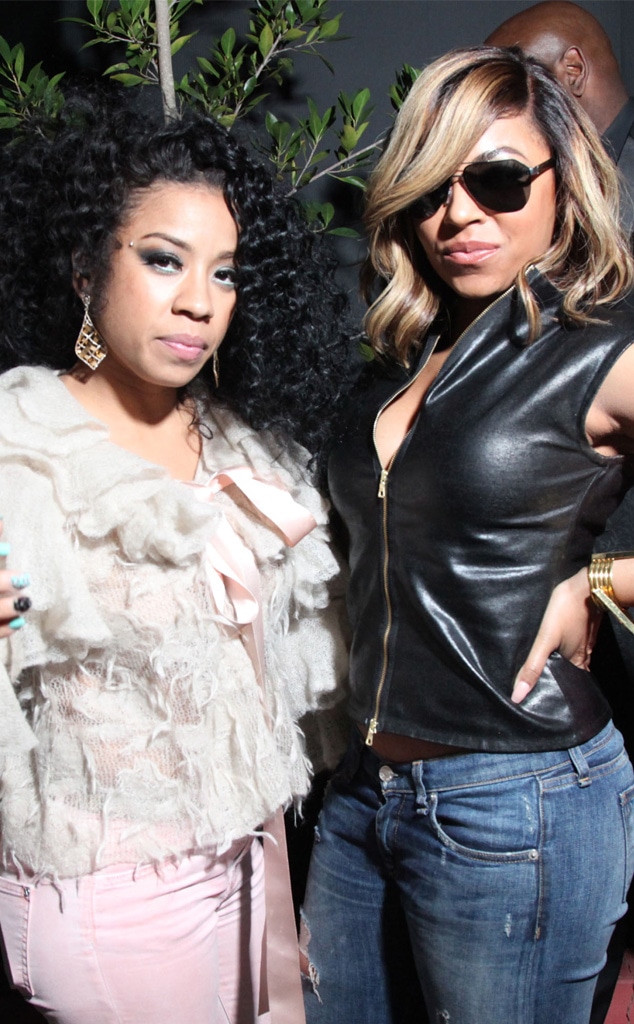 Johnny Nunez/WireImage
Third time's a charm!
After much anticipation, Ashanti and Keyshia Cole kicked off the first Verzuz battle of 2021. The R&B divas originally had an in-person battle that was scheduled for Dec. 12, but it had to be postponed after Ashanti tested positive for coronavirus. The battle was then rescheduled for Jan. 9 but with COVID cases on the rise, Verzuz decided to push the battle back again but did not provide a new date at the time. However, the series did announce the battles would go back to being virtual just as they had been when the series started at the beginning of lockdown.
On Jan. 21, the long-awaited battle finally happened, although it did start over an hour late, causing fans to take to the internet and make memes. When the battle finally did kick off, the R&B veterans blessed fans with their hits like "Foolish," "I Should've Cheated," "Mesmerize," "Heaven Sent, "Rain On Me," and "Last Night."
Verzuz battles are never complete without the artist sharing anecdotes from memorable moments in their career though. After Ashanti played "Aint It Funny," a song she wrote for Jennifer Lopez, she revealed Diddy later called her up and asked, "Was that record about me?" She promised it wasn't then and reiterated it last night, "Puff, I told you millions of times years ago it's not about you, it's all love!" The "Baby" singer also shared she almost signed to Bad Boy Records when she was 13 years old before ultimately signing to Murder Inc in 2002.
Keyshia countered Ashanti's "Aint It Funny," with classic "Playa Cardz Right," with 2Pac and her own fun fact. "I was almost signed to Death Row Records. Whew! That was so long ago," she recalled. "The fact I was still able to make it after knowing them [2Pac and the Death Row group], my brother was really close with 'Pac and everything. I was like 14, 15 and he died when I was 16. And the fact that I made it so many years after he told me I would, and we were able to do a song with him, rest in peace 'Pac, it's a blessing to say I made it so far after so much time invested."
Watch:
Brandy & Monica Address Long-Time Feud
When the ladies finished serenading fans with their greatest hits, they shared their new singles off their upcoming projects, proving they still got it! If you missed the Verzuz battle, don't worry. You can watch it on Apple Music anytime.