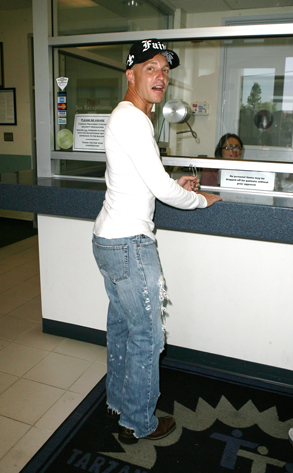 E! Entertainment
Lane Garrison has been released from rehab, but not of his own accord.
The actor was out for a jog in Los Angeles this morning despite having checked into the Tarzana Treatment Facility last week for what was supposed to be a five-month stay.
"He stayed at the facility for a couple of hours," a source close to Garrison tells E! News. "Because of the work he did as a substance-abuse program leader while he was incarcerated, they said he had already served his time in regards to rehabilitation so it would be redundant considering the work that he had already completed."