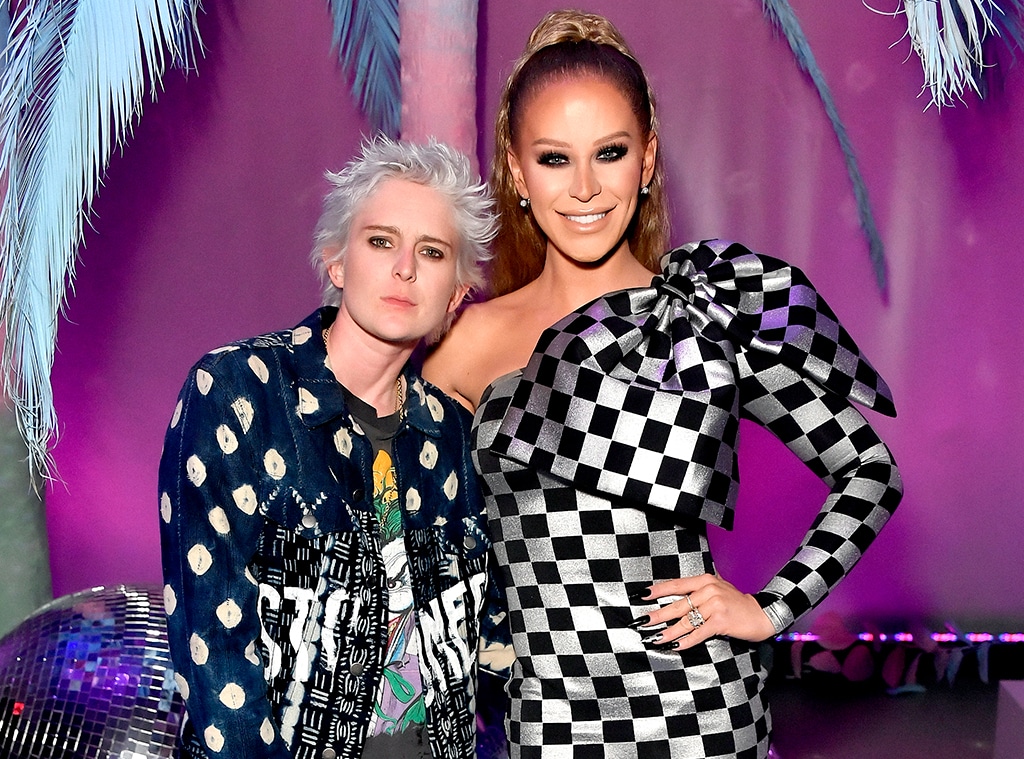 Frazer Harrison/Getty Images
Nats Getty's next chapter begins now. 
On Tuesday, Jan. 19, the socialite and LGBTQ+ rights activist came out as transgender and non-binary. In a heartfelt statement shared to Instagram, the spouse of YouTube star Gigi Gorgeous described the announcement as "very emotional and exciting." 
"I am transgender, non-binary," Nats shared alongside an image of the couple. "I have spent my entire life not in sync with the body I was born with and confined by an outwardly appearance that did not match my mind or soul. It wasn't until recently that I was even comfortable admitting this to myself, once I was able to look inward and truly reflect on my authentic self."
The 28-year-old continued, "So I decided to start my physical transition and get top surgery. This surgery is something I have wanted for years and I can't believe I will finally have the chest I have always dreamed of. I know it's a privilege that I'm even able to move forward with this when for many it's an impossible option due to their circumstance."
Nats, who is the great-grandchild of oil magnate John Paul Getty and calls California Governor Gavin Newsom their godfather, also acknowledged the members of the LGBTQ+ community "having to navigate this alone and in silence."
"To those on the road to self-discovery please know it can be a long process and there is no need to rush it," Nats continued. "Allow yourself the time and space to find who you truly are. This process comes with a lot of highs and lows, some of which can be scary. What I can say, is that the process is truly beautiful and now I feel like I have a new community which I am so excited to embrace."
Looking toward the future, Nats said there are still decisions to be made about their identity. 
Watch:
Elliot Page Comes Out as Transgender
"My physical transition is new, so I'm taking my time to discover my most authentic self and which pronouns best suit me," Nats concluded. "But for now, I know one thing is for certain I am Nats. To my trans brothers and sisters and non-binary family: I am here for you, I am here with you, and I love you."
Nats married Gigi, who is also transgender, during a beachfront wedding ceremony in July 2019. The pair's relationship is predominantly featured on Gigi's YouTube page, where she boasts nearly 3 million subscribers. 
Following Nats' announcement, Gigi gushed on Instagram, "can't even begin to express how happy, proud and in awe i am of you, Nats."