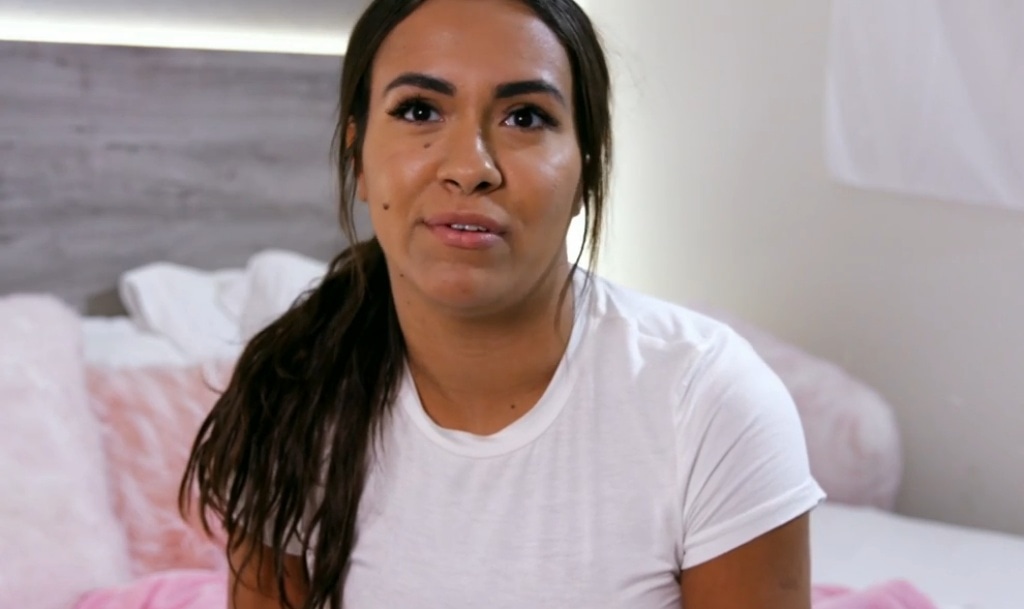 MTV
Nobody saw this news coming!
On Tuesday, Jan. 19, MTV premiered a brand-new special titled Teen Mom 2: Briana's Family Secret where Briana DeJesus discovered she has a 14-year-old brother named Kevin.
It all started when the reality star posted a photo of her mom and estranged father on Instagram. Soon after, a follower messaged Briana writing, "I don't know if you knew, but you have a brother." After further investigating, the 26-year-old Florida resident confirmed the news was true.
"Throughout my whole life, I only thought I had one sibling and that was my sister Brittany and then out of nowhere, a 14-year-old brother," Briana shared. "At first, I was upset because like damn, all these years, nobody told me about him. That's so messed up. Then another part of me was like, wow, this is so cool. I have another sibling. I've always wanted more siblings." 
Although the family faced difficult conversations about the past and what to do moving forward, Briana, Brittany and their mom Roxanne DeJesus ultimately decided to host Kevin in Florida.
Although he wasn't comfortable filming, the New York resident was eventually able to visit his new extended family where he quickly made a positive impression.
Watch:
E!'s Famous Reality TV Families: Where Are They Now?
"We've just been having a really good time," Briana reflected. "I'm a big sister. I've always been a little sister so it's definitely different for me, but I'm excited that I get to start a new life with my brother." 
She continued, "I just want him to know I'll always be there for him. I'm a phone call away. An airplane ride away and that's just what it is."
And although Brittany was apprehensive to completely embrace Kevin in the beginning, she was also able to form a relationship and know her sister will always have her back.
"It's very different connections between my Brittney and Kevin," Briana explained. "I grew up with my sister. I love my sister. I've known her my whole life. She's a part of me. At the end of the day, I just want her to be happy, but I also want her to know that no matter what, she's my big sister, she's always be my big sister and nobody will take her place."
Teen Mom OG kicks off a new season Tuesday, Jan. 26 at 8 p.m on MTV.