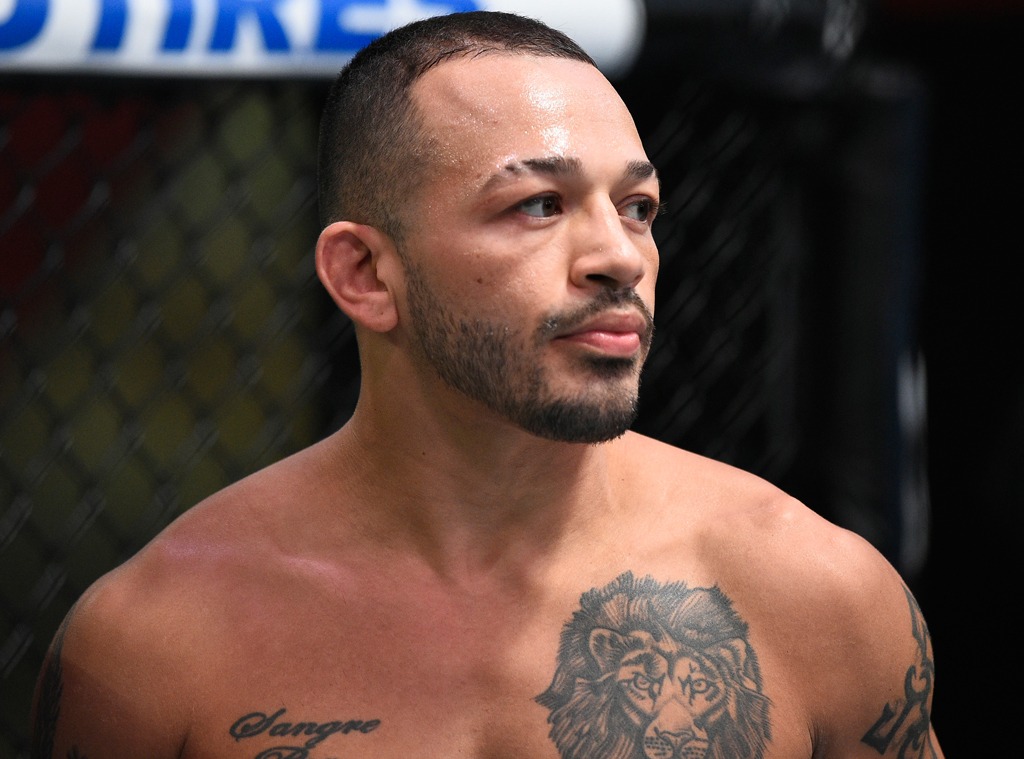 Chris Unger/Zuffa LLC/Getty Images
UFC fighter Irwin Rivera's sisters are speaking out after he was arrested for allegedly stabbing them in his Boynton Beach, Fla. apartment on Thursday, Jan. 7.
In a statement to E! News, Irwin's sister, Kelly Rivera, says her brother was not "in the right mind" when he allegedly stabbed her and sibling Leslye. "I was with him that whole week and I knew he never slept and sometimes barely ate," she claims. "He was battling with something we couldn't admit to seeing and I regret not helping out sooner."
Kelly adds, "I was always his little girl and he always protected me and cared for me, which is why [I know] he would have never in the right mind do what you all think he did."
Her sister, Leslye, also tells E! News that she believes the 31-year-old "has fallen into an unstable mind state." 
According to an incident report obtained by E! News, both sisters were stabbed multiple times as they slept in Irwin's home. The Boynton Beach Police department told ESPN that one sister remains hospitalized in stable condition, while the other is in critical condition.
Meanwhile, court documents obtained by E! News show Irwin is currently being held without bond in a behavioral health facility, after a judge granted an emergency order at a hearing on Friday, Jan. 8. He is facing two counts of attempted murder. 
Watch:
6 Binge-Worthy Shows Based on Real-Life Murders
According to the incident report, Irwin previously told police officers that he was possessed by a "higher power" at the time of the alleged stabbings, which compelled him to attack his sleeping sisters with what was described as a "brass knuckle knife." 
His mother, Susana Campos, repeated Irwin's alleged motive in a statement to Mexican publication Milenio, claiming that the UFC fighter "lost his memory and something evil took over him a few days ago. His mind was blocked. He wasn't himself."
Irwin's manager, Ali Abdelaziz, told ESPN that the Rivera family continues to support the athlete and are hoping to get him the help he needs. "His sisters support him 100 percent," Abdelaziz told ESPN. "They said, 'My brother is a good, beautiful human being and needs help.' They said it wasn't really him."
The UFC also addressed the alleged incident in a previous statement to E! News. A spokesperson said, "UFC is aware of the recent incident involving Irwin Rivera and subsequently received information from his management that he has been exhibiting behavior consistent with mental health issues. The allegations are extremely troubling and the organization is currently gathering additional information. The investigation is ongoing and any potential next steps including disciplinary action or medical attention will be determined upon the conclusion. Furthermore, UFC has informed Rivera's management that he will not be offered a bout at this time."