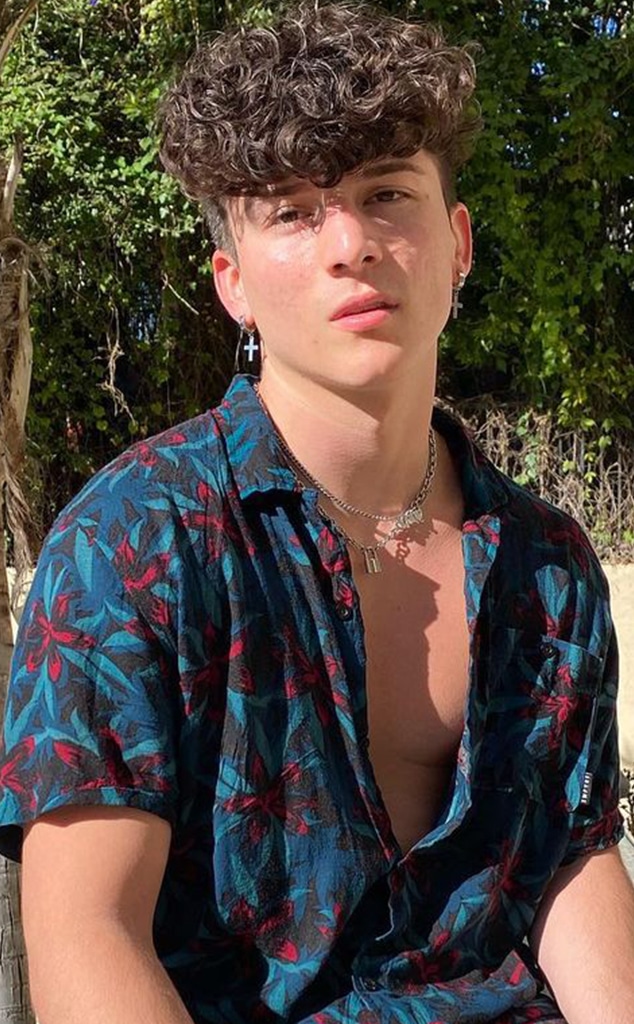 instagram
TikTok star Tony Lopez has been accused of having sex with a minor and soliciting nude photos from another teenage girl in a civil lawsuit.
The 21-year-old influencer, who is part of the Hype House, a collective of TikTok stars based in Los Angeles, denies the accusations and has not been arrested or charged with a crime. The lawsuit, which alleges sexual battery and other offenses, was filed in the city on Thursday, Jan. 8.
In a statement to E! News, Lopez said, "These allegations are not at all true. I never sent nudes to these women and didn't ask them to send me pictures either. And I certainly wouldn't have sex with someone who told me they were underage."
He added, "This whole thing seems like a money grab to me. I'm going to fight it to the very end. I will not allow them to continue to slander my name and attack my character."
According to claims included in a copy of the lawsuit obtained by E! News, one of the alleged victims, a 15-year-old girl named "H.L. Doe," says she and Lopez began communicating via text and social media in January 2020. Per the lawsuit, Lopez "induced, manipulated, groomed and coerced" her into "unlawful sexual acts with him." The filing states that while she initially told him she was 16, she disclosed her real age after they first had sex. Weeks later, the filing states they had another sexual encounter.
The lawsuit states, "While at Tony Lopez's Nevada residence, [the plaintiff] used her phone camera and Tony Lopez advised her that he did not want to be on camera because he does not want anyone to know about their relationship due to the fact that she was only 15 years old." 
The lawsuit states that another teenage female victim, "C.H. Doe," says she met Lopez at the Hype House in Los Angeles in April 2020 and that they later communicated online, during which he acknowledged numerous times that she was 16. Despite this, he allegedly coerced and solicited nude photos from her, sent her some of his own and tried to persuade her to meet him for sex. The suit says that while she did send him pics, she always declined to meet him, making up an excuse.
Watch:
TikTok's Highest Paid Stars: Addison Rae, Charli D'Amelio & More
The lawsuit alleges Lopez committed sexual battery, gender violence, intentional infliction of emotional distress. It also names Hype House founders let's name them as defendants, alleging they committed negligence. E! News reached out for comment to the individuals but did not hear back.