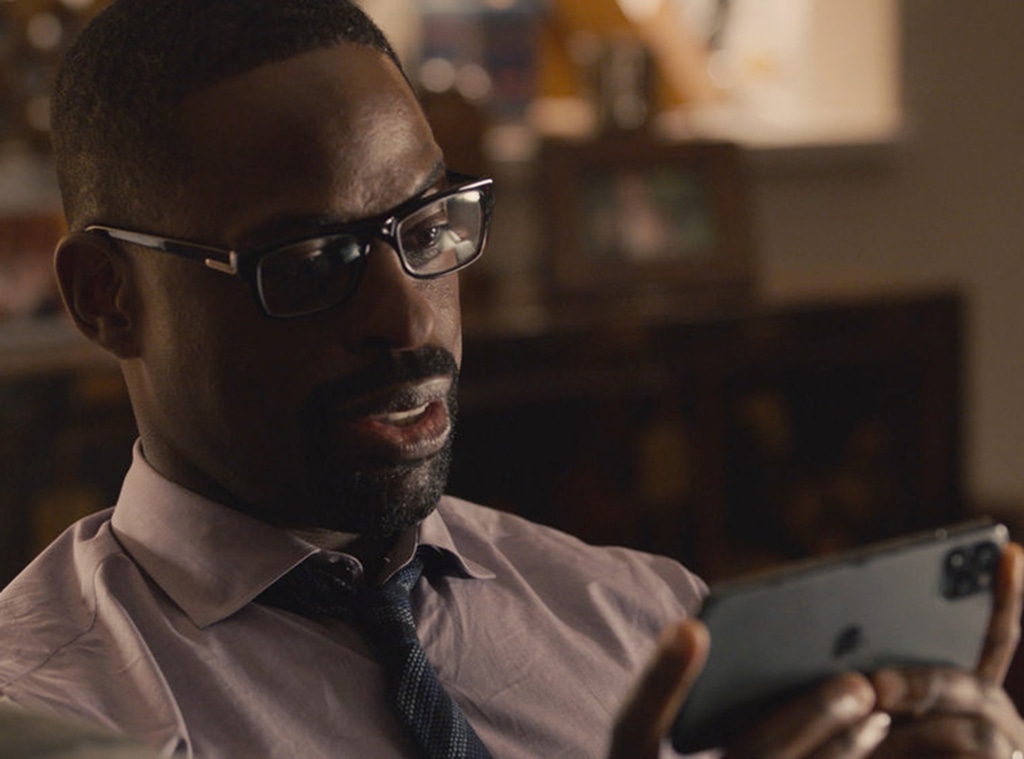 NBC
This Is Us is back and just as devastating as ever. 
Tonight, we learned the fate of Randall's (Sterling K. Brown) mother, and it turns out we're not about to see Randall finally meet his birth mom. She's actually dead, but she's only been dead for five years as opposed to 40 years like everyone previously thought. 
Randall discovered this info thanks to his mother's friend—the Vietnamese man we've met a few times this season—who contacted him after that video of him dancing went viral. The man explained that he and Laura had met when they were in their 20s and knew each other until she died of breast cancer in 2015. He confirmed that what William told Randall (about Laura dying of an overdose after childbirth) was the truth as far as William knew it. 
After a bit of a panic and a call with his therapist, Randall's now ready to find out what's going on and plans to meet this man in person. 
Elsewhere, things were rough for the Pearsons. 
Kevin (Justin Hartley) and Madison (Caitlin Thompson) are struggling with his movie career and the fact that it requires travel to Vancouver, and while they've got a lot to work through, their story ended with Kevin calling Randall to get his advice. These two haven't gotten along in a while, so to see Kev asking his brother for help was truly heartwarming. They both almost cried, we teared up a little, and then Randall had to cut off the call so he could call about his mom. Has this family ever considered group therapy? They could use some group therapy. 
Kate (Chrissy Metz) continued the story about getting pregnant by Mark (Austin Abrams) at 18, and we saw teen Kate get an abortion while adult Kate went to confront her abusive ex in San Diego. As much as we can appreciate a thoughtful abortion storyline, all of this felt a little unnecessary. Hopefully it ends up giving Kate a new lease on life or something now that she's had the opportunity to yell at her terrible ex, but that was a significant portion of an episode to spend on a storyline that didn't really have any surprises or major revelations to offer us. 
Anyway, there appears to be good stuff ahead for everybody and we've got high hopes for a Pearson sibling reunion someday soon.