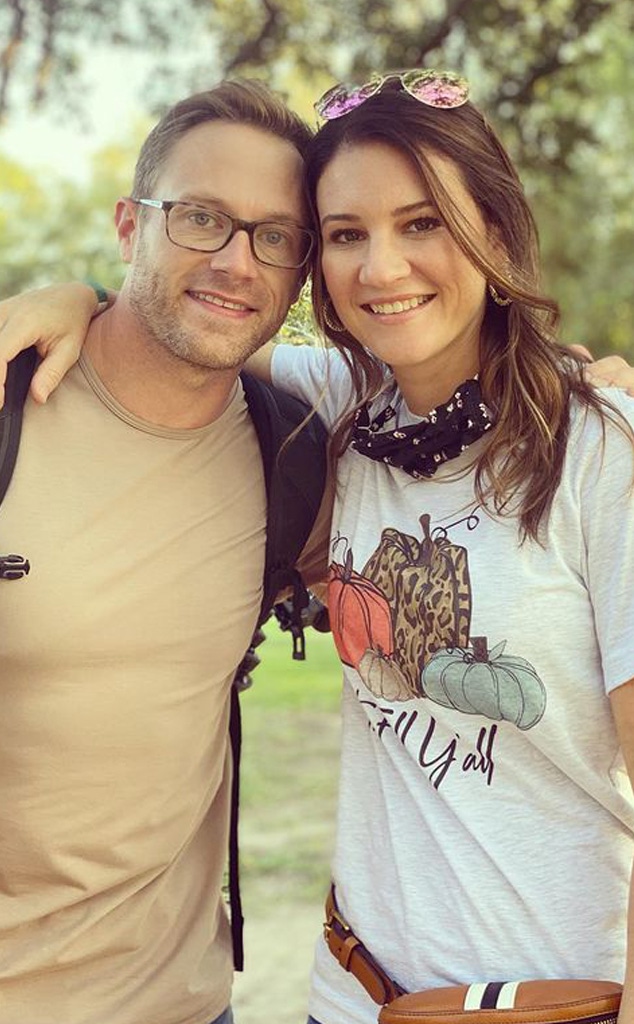 Danielle Busby/Instagram
In sickness and in health, OutDaughtered stars Danielle Busby and Adam Busby are sticking together. 
On Tuesday, Jan. 5, the TLC personalities told their millions of Instagram followers that Danielle would be undergoing her "most invasive test" since mysterious medical issues first plagued the mom of six a few months back. 
"Today is the day of @dbusby 's most invasive test so far," Adam shared on social media alongside a photo of his wife in the hospital. "Praying it leads to answers and a clear direction for the doctors. This is all we are comfortable with sharing at the moment. Please respect that in this current time of uncertainty and refrain from speculation. Just asking for prayers."
The reality TV star promised to offer updates when "Danielle is comfortable." 
This past November, Danielle, 37, was admitted to the ER when she began experiencing "alarming sensations in her arms and legs." Since then, the couple has been committed to restoring Danielle's health. 
According to a recent post shared to Danielle's Instagram Story, per InTouch, she's sought treatment from "multiple doctors to try & help figure out what's going on with me." 
"I was led to the care of a Cardiologist and Rheumatologist, who have both been amazing," she explained at the time. "Lots of tests have been done for both doctors... some results have come back ok, and some... not so much." 
Danielle said she was "honestly nervous" to go public with her health battle out of concern that she couldn't "handle" further "input" from fans. 
"I'm taking one day at a time and when I know more about what's going on and feel comfortable sharing, I will," she continued. "I see huge value in sharing stories but as for me right now, I just need some space to process before sharing." 
Watch:
Jeannie Mai Hospitalized and Forced to Exit "DWTS"
TLC's OutDaughtered documents Danielle and Adam's experience raising their six daughters, Blayke Louise, 9, and 5-year-old quintuplets Ava Lane, Olivia Marie, Hazel Grace, Riley Paige and Parker Kate.
According to their famous 'rents, they are the only all-girl set of quintuplets in the U.S.