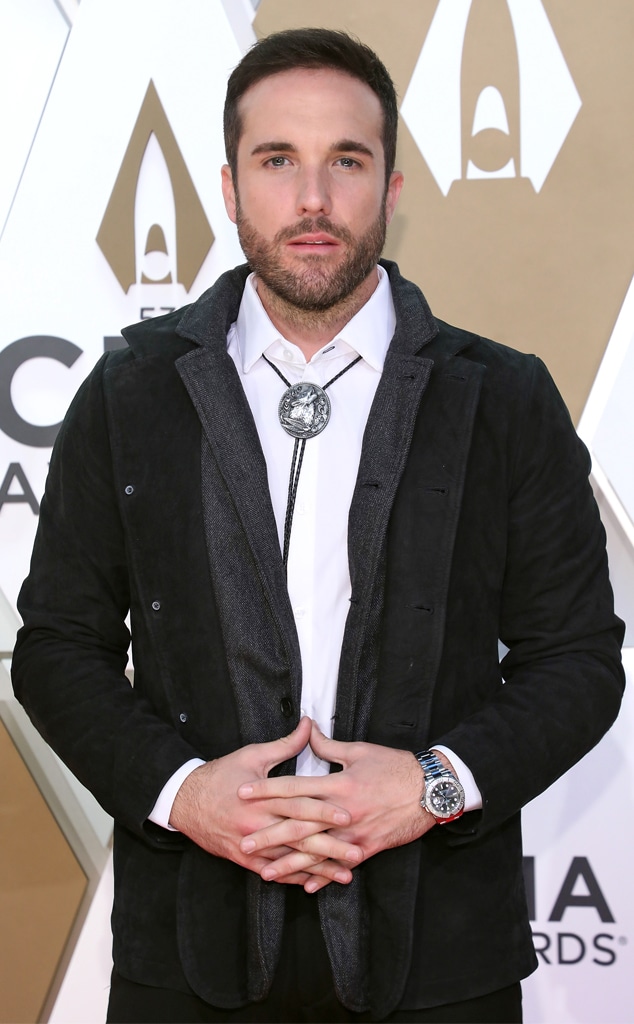 Taylor Hill/Getty Images
Tyler Rich ended 2020 with a horrifying discovery.
On Thursday, New Year's Eve, the 34-year-old country singer wrote on his Instagram Story that he found the dead body of a young man named Eric in the woods of Chicopee Memorial State Park in Massachusetts while on a four-mile run. Rich, a California native, had just spent the holidays with his wife Sabina Gadecki in Chicopee, her hometown.
"I then saw what I thought was a young homeless man sleeping," Rich wrote, according to screenshots posted by People. "He was on his stomach and had a bag tied around his foot and was faced down. (Assumed maybe this was so people didn't steal his belongings while he slept). After running around him, I felt bad for him, he was sleeping facedown [sic] and just looked like he was in a bad place. So I turned around and went back to check on him."
Rich continued, "I realize he isn't breathing, and as I get around to the front of him, all I see is a lifeless face covered in blood. Everywhere. Looked like maybe shot, or blunt force. At this moment I freak out and sprint up the steep hill to try and find anyone with a phone to call people (I only had my Apple Watch at the time). I find a couple walking on the main path about 30 yards away and used their phone. Spent about an hour doing statements with state troopers, FBI, local police, detectives, etc for a couple hours."
He said that officers later arrived and found that the man was holding a gun under his body, adding, "Which means it potentially could have been a suicide."
Massachusetts State Police are investigating the case, a spokeswoman for the Chicopee Police Department told Springfield, Mass.-based TV station WWLP. The man's identity has not been released.
Rich said the man was white and he estimated that he was between 18 and 25 years old. He said he later learned from the person's friends and family that his name is Eric, that he was a fan of horror movies and pop punk and had an "adorable rescue pup."
Watch:
Nancy Grace Gives Rapid Fire Answers on True Crime Cases
The "Leave Her Wild" singer wrote, "We had a ton in common."
He continued, "I don't think anyone in the area could have found him that understood him quite like me. I really feel this was meant to be. I wish I got to meet him, have a beer with him, and talk about what was hurting him so much. I'm broken over this and I didn't even know him. Hug your loved ones as tight as you can today."
On Saturday, Jan. 2, Rich wrote on his Instagram feed, "My running app had paused once I stopped and found him, and it said my average pace at that time was...11:11."
Rich also said Eric's mother told him that her son sent his last text at 11:11 a.m. on Thursday. The singer said he found the man's body just 45 minutes later, around noon.
"A lot of you know my song '11:11' [is] about loss," Rich wrote. "So anytime I see those numbers, it resonates with me. This specific series of little events is somehow bringing comfort to his family, and to myself."
He also said, "The unbelievable outpour of support, and prayer, I've received from you all about this, for him, his family, and everyone involved is nothing short of incredible. Community is so important, remember to tell people how much you love them, and remember to talk to someone, anyone, when you are feeling lost and alone, cause you're not."
If you or someone you know needs help, please call the National Suicide Prevention Lifeline at 1-800-273-TALK (8255).