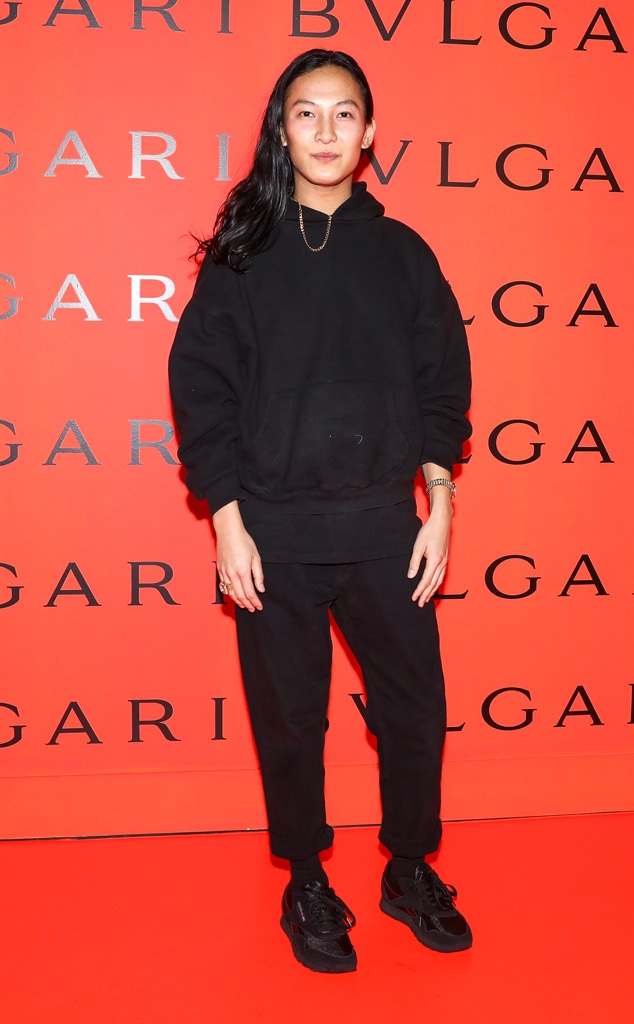 Samantha Nandez/BFA.com
UPDATE: More than three months after first facing sexual misconduct allegations, Alexander Wang has issued a new statement acknowledging the "pain" he's caused others. 
"A number of individuals have come forward recently to raise claims against me regarding my past personal behavior," the designer shared to Instagram on Monday, March 8. "I support their right to come forward, and I've listened carefully to what they had to say."
Wang continued, "It was not easy for them to share their stories, and I regret acting in a way that caused them pain. While we disagree on some of the details of these personal interactions, I will set a better example and use my visibility and influence to encourage others to recognize harmful behaviors."
"Life is about learning and growth, and now that I know better, I will do better," the statement concluded. 
Keep scrolling to read Wang's initial response to the claims. 
______
Alexander Wang is denying the recent sexual assault allegations against him.
In recent weeks, the fashion designer has been accused of misconduct by mostly anonymous sources on social media. 
On Thursday, Dec. 31, Wang addressed the "false" claims in a statement obtained by E! News. It read, "Over the last few days, I have been on the receiving end of baseless and grotesquely false accusations. These claims have been wrongfully amplified by social media accounts infamous for posting defamatory material from undisclosed and/or anonymous sources with zero evidence or any fact checking whatsoever." 
Wang, 37, said he never participated in the alleged behavior, saying, "Seeing these lies about me being perpetuated as truths has been infuriating. I have never engaged in the atrocious behavior described and would never conduct myself in the manner that's been alleged."
The New York-based designer added, "I intend to get to the bottom of this and hold accountable whoever is responsible for originating these claims and viciously spreading them online."
Watch:
Kaia Gerber Gushes Over Working With Alexander Wang--Again!
On Dec. 11, model Owen Mooney alleged in a TikTok video that a "really famous fashion designer" sexually assaulted him at a "packed" club in New York in 2017.
In the video, he claimed, "I was by myself at one point and this guy next to me obviously took advantage of the fact that no one could f--king move and he just started like, touching me up. And fully like, up my leg, in my crotch, like it made me freeze completely, because I was in such shock." (It is unclear if the alleged incident was an accident, given the crowded area, or done so with intention.) 
Mooney continued, "And then I looked to my left to see who it was and it was this really famous fashion designer. Like, I couldn't believe that he was doing that to me. It just made me go into even more shock. But it was really f--ked up."
Two days later, a TikTok user guessed that he was referring to Wang and Mooney confirmed. "Turns out Alexander Wang is a massive sexual predator," Mooney alleged in another clip. "He needs to be exposed... It's just really f--ked up that people with this type of status, they think that their power like gives them this type of pass to be able to do this to people, but it's so wrong." 
This week, the fashion Instagram accounts @s—tmodelmgmt and @DietPrada posted about primarily anonymous allegations as well. 
The page @s—tmodelmgmt, which dubs itself a "Safe space 4 models," claimed that Wang has been accused of sexual assault "for a few years now." It included a gallery of unverified screenshots from anonymous people accusing Wang of sexual misconduct, including rape, as well as claims he has drugged people with roofies and molly.
The account called for people to unfollow Wang on social media, writing, "Instead of letting these occurrences be swept under the rug, it is time to do something about this... It is time to hold abusers in the fashion industry accountable." The post continued, "We can't let famous people get away with sexual assault just because they're on a pedestal."
Theo Wargo/Getty Images for Victoria's Secret
@dietprada wrote in a separate post, "There are also repeat allegations of victims, including several trans women, being groped or having their bodies or genitals exposed by Wang."
Following the publication of these reports by multiple outlets, including People, Mooney gave an update on his Instagram Story to thank fans for messages of support during an "overwhelming" time. 
The 26 year old then provided an explanation to those wondering why he was speaking out three years after the alleged incident. He wrote on Dec. 31, "For me, I've never kept mine secret. I have always been vocal about what happened to me, over the years I've shared my story with close family and friends. But my video on TikTok was a moment where I felt I had a chance to shed some light on what some powerful people do."
Mooney said it wasn't his intention to share Wang's name initially, but that he only did so after learning about "his [alleged] violent track record." He added that he hopes that by coming forward, there will be a "domino effect" that will prevent Wang from "causing any more harm in the future."
Mooney also addressed Wang's statement directly, calling it "lies." 
The advocacy group Model Alliance wrote on Instagram this week that it is standing in solidarity with those that have accused Wang of sexual abuse. 
(This story was originally published on Thursday, December 31, 2021 at 4:24 p.m. PST)
For free, confidential help, call the National Sexual Assault Hotline at 1-800-656-4673 or visit rainn.org.