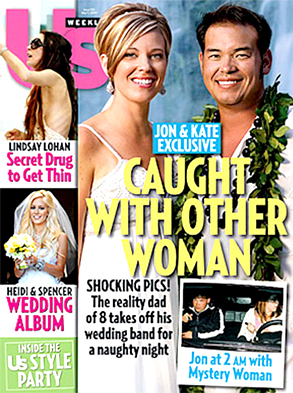 US Weekly
That whole mystery of Jon & Kate and that other lady just got a bit more (or less) interesting.
The supposed mistress of Jon Gosselin, the patriarch of TLC's Jon & Kate Plus 8, has come forward…to deny any sort of questionable relations with the reality star.
"We're just friends," 23-year-old Deanna Hummel told People just days after photos of her and Gosselin leaving a bar at 2 a.m. landed on the cover of the tabloids. "It's absurd that anyone would think otherwise."