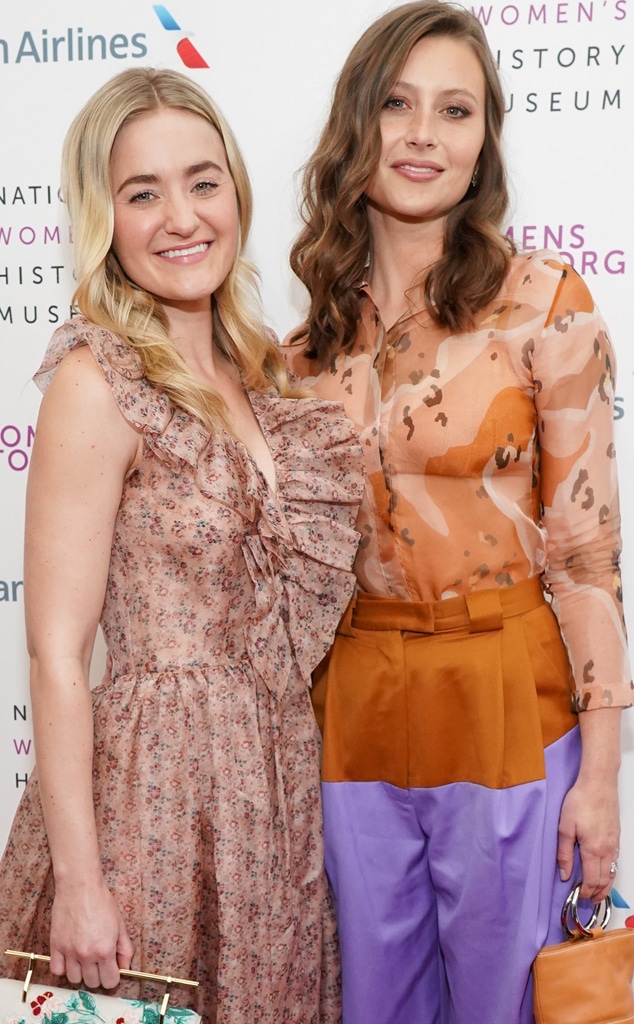 Rachel Luna/WireImage
It took too long. It took too long...for Aly and AJ Michalka to release a new version of "Potential Breakup Song." But now that it's here, you may want to play it on repeat.
The duo, known as Aly & AJ, dropped an "explicit" version of the song on Tuesday, Dec. 29, and let's just say fans were pretty excited about it.
"Ally [sic] and AJ put three cuss words in potential breakup song and thought we'd eat it up," one fan tweeted, "they're absolutely right."
Added another follower, "The only good thing that happened in 2020 was getting the adult version of potential breakup song."
Aly and AJ teased the track last week and while they performed a short version of the original on TikTok back in October, fans had been waiting a long time to hear them belt out these updated lyrics—13 years in fact.
Released in 2007, the song hit no. 17 spot on the Billboard Hot 100 chart. And while the artists have released a number of songs over the years, "Potential Breakup Song," has remained close to their hearts. 
"We like the song. I think that we're proud of it," Aly told Us Weekly in August. "But I would produce that song a lot differently now when I think about it."
Fans first met Aly and AJ when they were child stars, appearing in Disney hits like Phil of the Future, Now You See Me and Cow Belles. But their road to fame wasn't easy. After they changed their name to 78violet and left their label in 2010, they faced a whole new set of challenges.
"It was a combination [of] the music business tiring us out and being young, and our love for acting," Aly told Elle.com "We wanted to do projects that didn't involve the two of us. Over time we realized making records without any sort of label support [or label funding] is really difficult. It ended up taking more time than we originally thought, but we also didn't think it was going to be as hard as it was. That sort of crushed us, and we had to go back to square one."
So, they stepped back from music and focused on acting. Aly appeared on iZombie and AJ starred on shows like The Goldbergs and Schooled. It wasn't until 2016 that they decided to return to music, thanks to the encouragement of Aly's husband Stephen Ringer. "He saw us singing and writing round the house so he encouraged us to get back out there and write music and perform," she told Elle. [Finally] we just said, OK, let's give this one last go.'"
Watch:
AJ Michalka Talks Barry & Lainey Reunion on "Schooled"
In fact, Aly and AJ are planning on releasing a new album in 2021. Until then, listen to their new version of "Potential Breakup Song" in the video above.