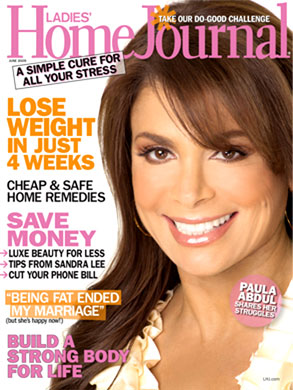 Ladies Home Journal
Paula Abdul has seemed kind of out of it for a while now and it's always been rather amusing, but the American Idol judge tells the June issue of Ladies' Home Journal that we were the only ones having fun.
This past Thanksgiving she checked into the La Costa Resort and Spa, in Carlsbad, Calif., to finally kick her painkiller addiction.
"I could have killed myself," she said. "Withdrawal—it's the worst thing. I was freezing cold, then sweating hot, then chattering and in so much pain, it was excruciating. But at my very core, I did not like existing the way I had been."
Paula says she got to that point after years of keeping "everything hush-hush" while she suffered from chronic debilitating pain.