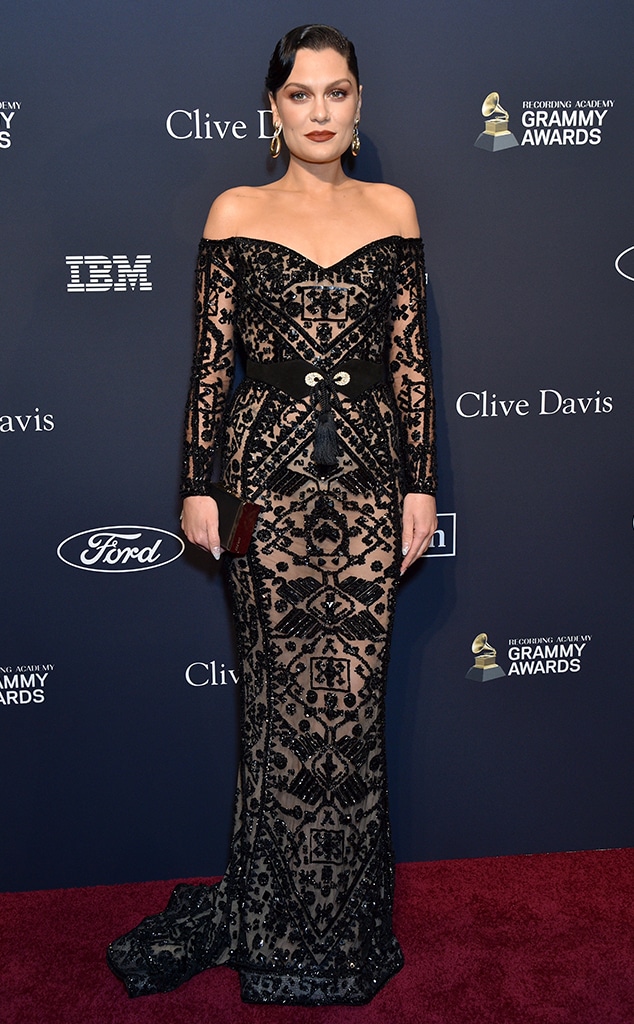 Gregg DeGuire/Getty Images for The Recording Academy
This certainly hasn't been the most wonderful time of the year for Jessie J.
The "Bang Bang" singer recently detailed her experience with Meniere's disease, an inner ear disorder that can cause vertigo and hearing loss. "I woke up and felt like I was completely deaf in my right ear, couldn't walk in a straight line," she explained during a Dec. 27 recent Instagram live, according to the Daily Mail. "I know that a lot of people suffer from it and I've actually had a lot of people reach out to me and give me great advice, so I've just been laying low in silence."
Which meant she had to, unfortunately, put her voice on hold. "Now's the first time I've been able to sing and bear it," the 32-year-old artist admitted. "I'm super grateful for my health. It just threw me off...[Doctors] worked out what it was real quick and I got put on the right medicine, so I feel a lot better."
However, after reports surfaced that she was hospitalized, the Brit returned to Instagram to set the record straight. "I have often in the past been open and honest about health challenges I have faced. Big or small. This was no different," she told her followers, explaining she had gone to the ear hospital. "BUT... Since going live I have watched the media take 3 words from this live and create a very dramatic version of the truth. I'm not surprised BUT I also know I too have the power to set the story straight."
"I wasn't aware of Menieres before now and I hope this raises awareness for all the people who have been suffering way longer or worse than I," she continued. "Appreciate EVERYONE who has taken the time out to check on me, those who have offered advice and support. Thank you. You know who you are."
Earlier in the week, on Christmas Day, she gave fans a glimpse into her recovery, noting she was watching The Queen's Gambit with her finger in her ear. "I've done the first episode 4 times because I zero focus," she wrote, "and my ear sounds like someone crawled in and turned a hair dryer on."