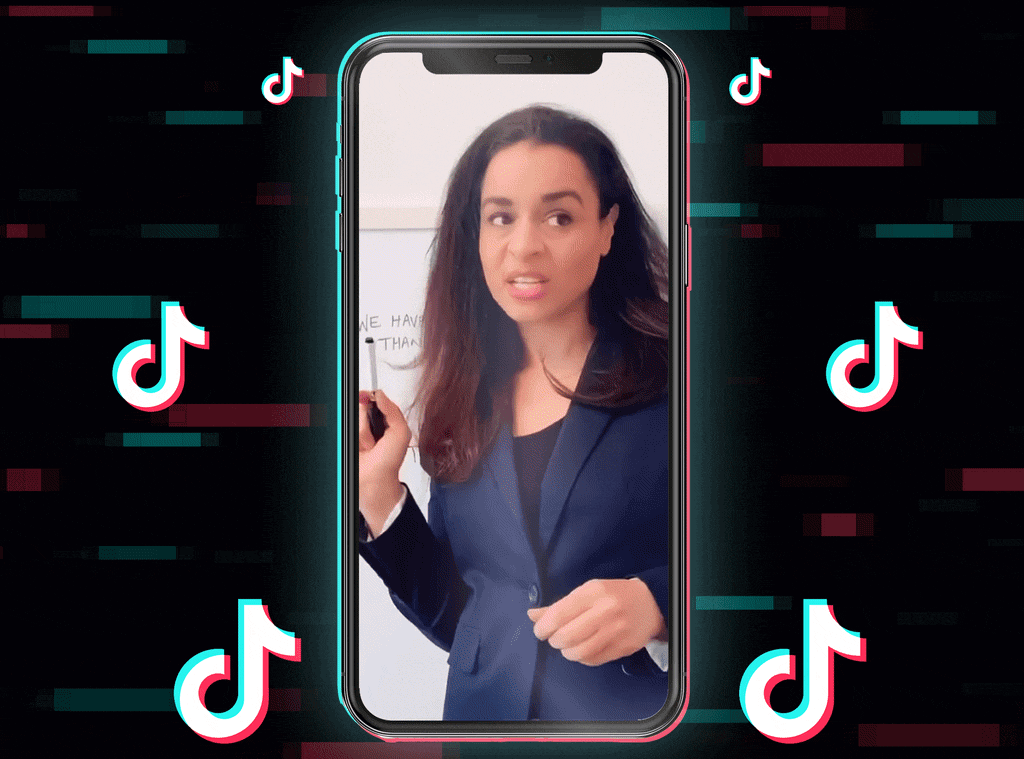 Instagram; TikTok; Getty Images/E! Illustration
TikTok didn't just spring into being this year. 
The bite-size-video sharing app launched as Douyin in China in September 2016. Parent company ByteDance brought it to other markets in 2017, but it wasn't until the company snatched up lip-sync video site Musical.ly did TikTok truly go global, starting in August 2018. And similar to Twitter and Instagram and Snapchat, and all the social media platforms that you weren't on yet but kept hearing about until, finally, they took over your life too, TikTok needed a little time to catch on.
We saw it spreading its wings in 2019, largely making waves in the music world as snippets of original songs and performances were sent pinging around the planet, growing in visibility and creativity with every add-on. So the power of TikTok was obviously gaining steam, as Lil Nas X's two Grammy wins in January for "Old Town Road" can attest. But even as this promising year full of endless potential got underway, there were so many other things to think about.
Until, of course, the latest means of making content go viral met the coronavirus.
Millions of people asked to stay home for weeks, which ultimately turned into months? What was a bored world to do?!
The answer was, make 15-second videos and get f--king famous.
Watch:
Most Viral TikToks of 2020: VidBits
Seemingly within weeks this spring, TikTok took over, the instantly recognizable videos finding alternate online homes on YouTube, Instagram, your Twitter feed, etc. Meaning, even if you weren't using TikTok, it's likely you were watching its content.
According to Sensor Tower, the app was downloaded 315 million times in the first quarter of 2020. It couldn't say how many of those came in the last few weeks of March after COVID-19 was officially declared a pandemic and those-stay-at-home orders started rolling in, but it was a 58 percent increase over the last three months of 2019.
Of course Gen Z is always going to be on top of stuff like this, until they get bored or disillusioned and move onto something else, but the lure of the TikTok scroll proved stronger than your basic generational fad. 2020 was the year that kids, pets, comedy routines, concerts, dance parties, proposals, breakups, beauty tutorials, workouts, organizational hacks, recipes (food that looks like clouds and pillows for $1,000, please), your favorite celebrities, your least favorite celebrities, and every form of "challenge" under the sun ended up in this format.
And even if your parents didn't get on TikTok, Stevie Nicks and Mick Fleetwood did.
We can't recreate the heady experience that is spending the average of 52 minutes at a time folks usually spend on TikTok for you right here, but we can break down who and what made the app an interesting place to hang out in 2020 as this new species of celebrity overflowed into the outside (though never offline) world.
So here's a scroll down "oh yeah, that was this year" lane: