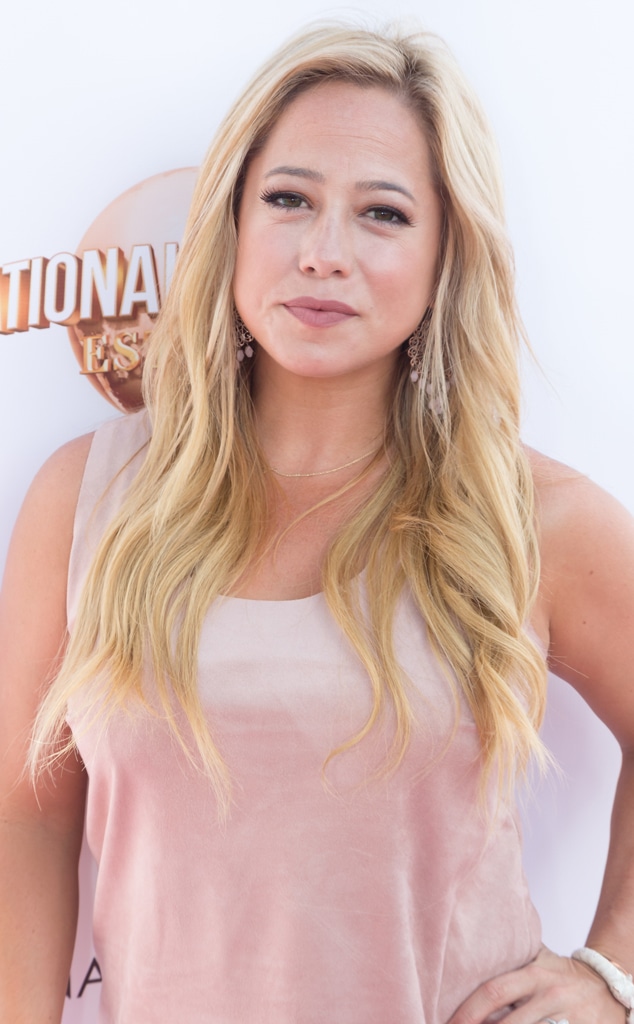 Greg Doherty/Getty Images
Cheetah Girls actress and Dancing With the Stars alum Sabrina Bryan shared her very scary start to motherhood. 
On Aug. 31, Sabrina and her husband Jordan Lundberg welcomed their first child, a baby girl who they named Comillia Monroe, who the parents call "Monroe." Two weeks later, however, Monroe suffered a health crisis, the actress told People on Dec. 22. 
"Her whole body was fire," the 36-year-old told the outlet, adding that her fever had spiked to 100.7. "I was like, 'Something is wrong.' We were out the door in two minutes."
At the hospital, Monroe had to get a spinal tap. Sabrina said it was "so hard to hear my baby, who was so tiny, go through all that."
Ultimately, the newborn was diagnosed with meningitis. According to the Mayo Clinic, meningitis is an inflammation of the fluid and membranes surrounding your brain and spinal cord.
For the couple, however, the "scariest part" was hearing that their baby's brain could be affected. She said, "you think of all the things she could miss out on" had the infection damaged her brain. 
Fortunately, after 14 days in the hospital, the newborn was discharged by doctors and given a 21-day antibiotic treatment to complete at home. 
Now, Monroe is enjoying time at home with her parents, which includes taking a trip to see Santa Claus. 
Sabrina captioned an Instagram slideshow featuring the infant sitting on Saint Nick's lap, "Monroe meeting Santa for the first time!!"
She also shared a sweet photoshoot with Monroe earlier this month to Instagram. 
Sabrina captioned the photo of her baby curled up on her wedding dress, "Happy Friday Everyone!!! Dreaming of my first photoshoot!! I got to snuggle on Mommy's pretty wedding dress by her fav @misshayleypaige and wear my fav sparkle band by @lagartier it was the most magical day!! -Monroe"
After a difficult few weeks, it seems that Monroe is a happy, healthy baby again.