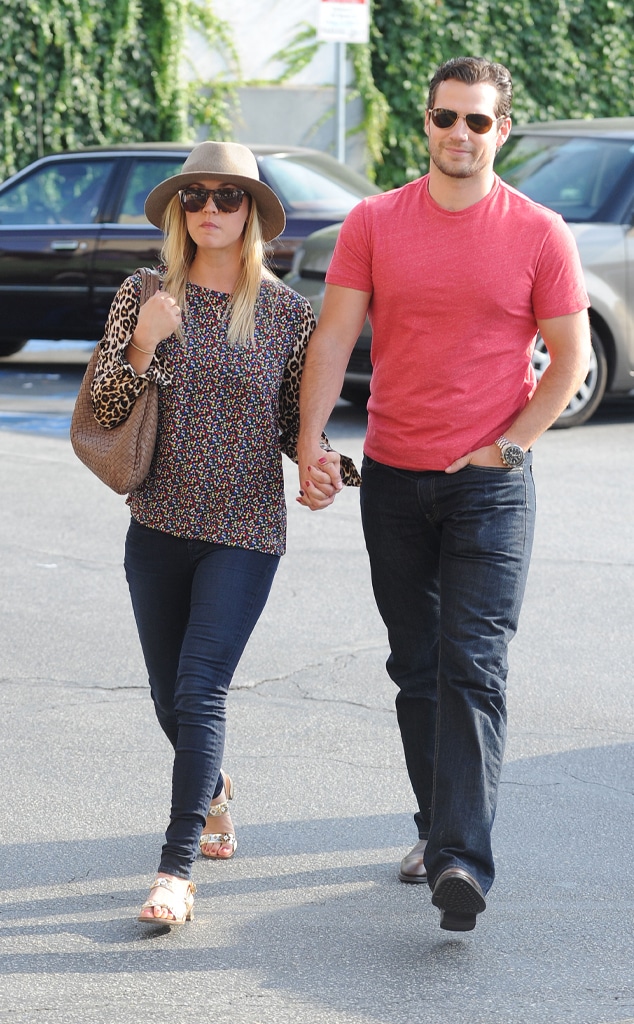 SplashNews.com
When it comes to her whirlwind romance with Henry Cavill, Kaley Cuoco's lips are sealed!
That's right, The Flight Attendant actress and the Man of Steel star had a brief relationship back in 2013. Though the romance only lasted about 10 days, the duo made headlines around the world. Fans were so intrigued by the relationship, in fact, that they still have questions about it seven years later.
During a virtual appearance on the Dec. 15 episode of Watch What Happens Live, Kaley—who married equestrian Karl Cook in 2018—received a question from a fan about her ex. Host Andy Cohen read the question to the Big Bang Theory alum, "Kaley, is the Man of Steel really made of steel?"
After hearing the question, the 35-year-old star laughed and rolled her eyes, "Oh my God!" Kaley took a brief pause before telling Andy, "I don't know. I never say, 'I don't know.' I always have an answer, but I don't know."
Kaley and Henry were first linked in early July 2013 after she told her social media followers to go see his new movie. Alongside a photo of herself posing in front of a Man of Steel poster, Kaley tweeted, "Everyone go see 'man of steel'. It's fantastic in every single way."
Days later, Kaley and Henry were spotted holding hands while out in Los Angeles together, seemingly confirming their romance. However, on July 11, just weeks after their relationship went public, E! News exclusively revealed the stars had called it quits.
Watch:
Kaley Cuoco Finally Gets Her Dream Honeymoon With Karl Cook
The following year, in 2014, Kaley opened up about her high-profile romance with Henry in an interview with Cosmopolitan. "I had no one following me until I met Superman," she told the outlet. "I've been in this business for 20 years, and my whole life, I could go anywhere, do anything. There had not been one paparazzi photo of me until like several months ago. The recognition was crazy."
After her relationship with Henry, Kaley met and fell in love with tennis pro Ryan Sweeting. The duo wed on New Year's Eve 2014 but later called it quits, with Kaley filing for divorce in Sept. 2015.
Watch the video above to see Kaley react to the question about Henry and dish on a possible season two of The Flight Attendant!
(E! and Bravo are both part of the NBCUniversal family.)