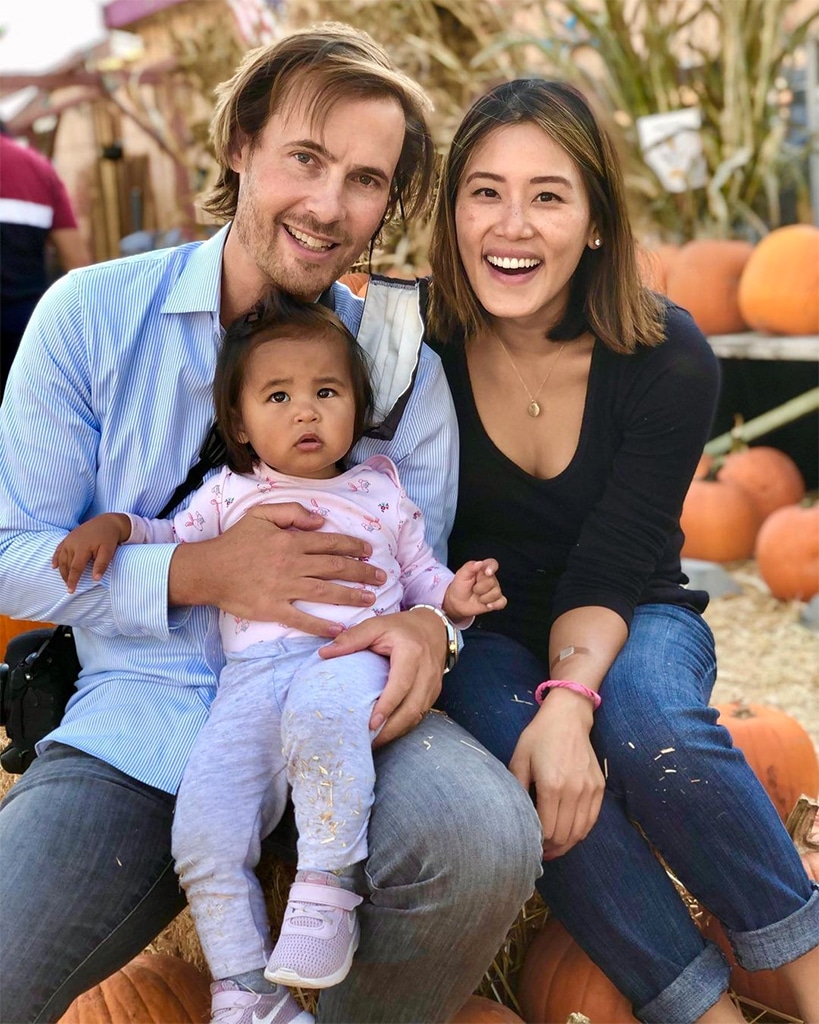 Instagram / Angela Von Detten
Remember Erik von Detten, Disney Channel hottie, The Princess Diaries star and your early '00s childhood crush? Well, nowadays he's a dad, and is about to become one again! Feeling old yet?
The 38-year-old actor's wife Angela von Detten, a realtor, announced on her Instagram page on Friday, Dec. 11 that the two are expecting their second child, a year and a half after welcoming their first. She posted a photo of a sonogram resting on a Santa hat, writing, "Santa baby...Due March 2021 #surprise #angelavondetten #babycomingsoon."
The mom-to-be did not reveal the sex of the new baby. Erik, who has a private Instagram account, has not commented on the family's upcoming arrival. Their new baby will join 18-month-old big sister Claire Elizabeth von Detten.
Angela occasionally shares photos of the actor and their daughter on her Instagram page. On Thanksgiving, she posted a pic of the family sitting at a pumpkin patch.
"On this day and every day I'm so grateful for my family," she wrote. "Nothing else matters as long as I've got you guys! So grateful for our health, our love & the memories we continue to make [with] my precious eClaire - love you guys!"
Just before Halloween, Angela posted photos of her family dressed up as both characters from Disney's Moana and Pixar's Monsters, Inc.
On Friday night, she shared on her Instagram Story a video of her mixing up a cocktail for Erik, who took a sip while playing with their daughter. She wrote, "He said delicious."
Erik began his onscreen acting career as a child in the '90s, scoring a role on Days of Our Lives. In 1995, he voiced Sid in Toy Story, a role he would reprise in the next two sequels. Throughout the '90s, he had roles on shows such as 7th Heaven, ER and Odd Man Out before being cast in his breakout role in the 2001 Disney movie The Princess Diaries as Anne Hathaway's character Mia's crush Josh Bryant.
Erik later starred on the Disney Channel series So Weird and the family sitcom Complete Savages and continued to do more TV and voice-over work. His last onscreen role was a 2008 part on the show Bones.
Watch:
Mandy Moore & Anne Hatheway's "Princess Diaries" Interviews: E! News Rewind