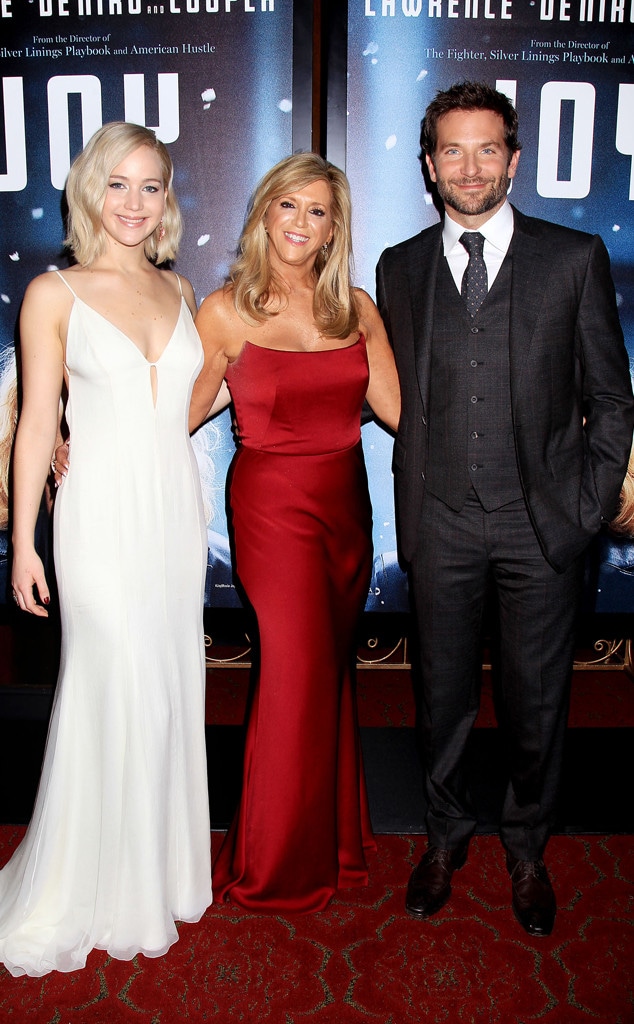 Dave Allocca/Starpix/Shutterstock
We love these products, and we hope you do too. E! has affiliate relationships, so we may get a small share of the revenue from your purchases. Items are sold by the retailer, not E!.
Time flies when you're shopping for joyful products.
Sunday, Dec. 13 marks five years since Jennifer Lawrence appeared on the big-screen as Joy Mangano in the Oscar-nominated film Joy. The 2015 movie focused on the inventor's journey to become a self-made millionaire—and today, so many moviegoers continue to tell the real Joy just how inspiring her story is.
"I have always felt like we all follow this path in life and even though we think we're all so different, there are these common threads: Perseverance and people trying to really overcome challenges and keep going forward," Joy exclusively shared with E! News. "There's a lot of that in all of us."
The 64-year-old businesswoman added, "What fans tell me consistently is that they watch it over and over again like Home Alone. It's such an inspiring and wonderful movie and Jennifer Lawrence, my sweetheart, I couldn't be prouder for her to play the role of Joy and to get to know her. I consider her brilliant way beyond her years and probably one of the funniest people I've ever met."
While the movie included her quest to sell the Miracle Mop on shopping networks, Joy left HSN in 2018 after two decades. According to the inventor, there was so much more she wanted to do, such as launching her newest line of products, CLEANBOSS.
Watch:
Jennifer Lawrence Snuck Food Into the 2014 Oscars?
"A mop is a wonderful product. A [huggable] hanger gives you space," Joy shared when looking back on her beloved inventions. "These products directly impact our safety and our wellbeing."
Keep scrolling to see two of her new favorite products including a special mask and hand sanitizer set.
CLEANBOSS Mask
"It's three layers of antimicrobial power. You can wash it a million times. It's constantly attacking germs and bacteria," Joy explained when praising the mask that comes in multiple colors. "The most amazing thing about it is that it is the lightest, most breathable and comfy mask."
CLEANBOSS Hand Sanitizer
Joy claimed this hand sanitizer product will protect your hands for six hours thanks to it's patented formula. "The fabulous thing about it as well is because of the patented formula, it leaves your hands petal soft," she shared. "You don't even have to use hand cream anymore. It's double duty. It's fantastic."
In addition to expanding CLEANBOSS with an upcoming launch of what she calls "the most powerful botanical disinfectant in the world," Joy confirmed a Broadway show inspired by her life could be coming as early as 2021.
"I'm very excited. It's big!" Joy teased to E! News. "The music is amazing. It's all original scores. It's incredible. The goal besides an amazing, inspirational story is everybody will absolutely walk out singing music but as well feel that everything and anything is possible."
As for whether or not we will see Joy return to the small screen, you will just have to stay tuned.
"There could be a network TV show," she explained. "And I want to say that at a time where entrepreneurs and small business are in a tough time, this will hopefully be an amazing platform for many people."