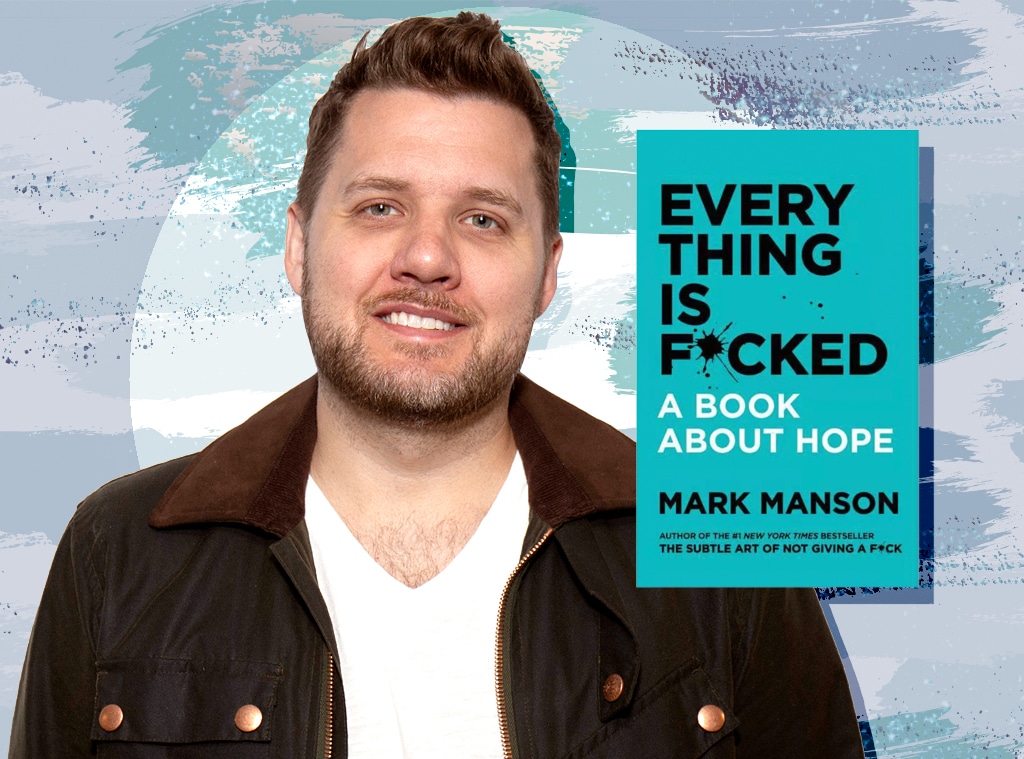 We love these products, and we hope you do too. E! has affiliate relationships, so we may get a small share of the revenue from your purchases. Items are sold by the retailer, not E!
Looking to get into a new mindset for the new year? Then you'll want to pick up a copy of best-selling author Mark Manson's Everything Is F*cked: A Book About Hope. 
In his previous best-seller, The Subtle Art of Not Giving a F*ck, Manson explores how our modern fixation on the pursuit of happiness often only make us unhappier. Now, Manson takes on our responses to the nonstop shitshow happening in the world around us, in an easy-to-read page-turner with thought-provoking takes and on faith, happiness, freedom and even our ideas of hope itself.
Everything Is F*cked by Mark Manson
Mark Manson's best-seller looks at our relationships with money, entertainment and the internet, and how too much of a good thing can psychologically eat us alive. 
Needless to say, this is not your average self-help book. As Manson says, "I wanted to write a book that didn't necessarily give people hope, but analyzes and investigates that deep desire to find hope. Because I think that desire to find hope is actually more complicated than we give it credit for."
"We tend to think of hope as this universally good thing, he continues. "But like many things in life, I think there's a dark side to hope, and I wanted to write a book about that."
This doesn't mean to give up hope, mind you. As Manson says in the book, "Don't hope for better. Just be better. Be something better. Be more compassionate, more resilient, more humble, more disciplined."
Can we get an amen?