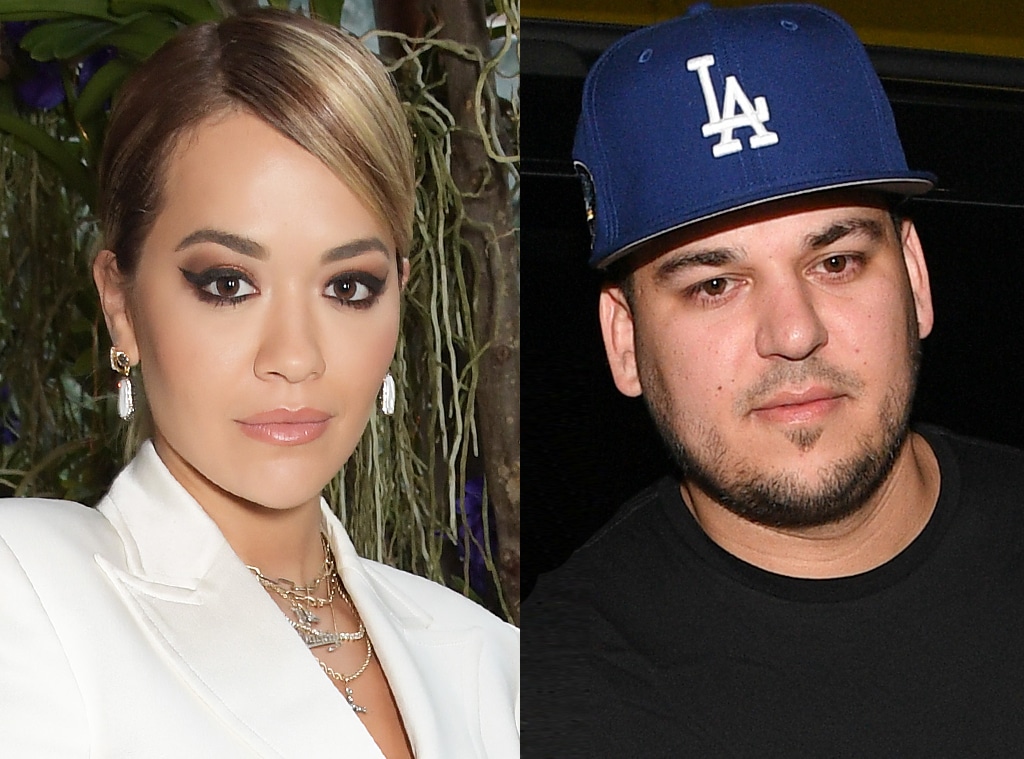 David M. Benett/Dave Benett/Getty Images for Annabel's, Prince Williams/WireImage
Rita Ora hasn't been keeping up with her exes.
Speaking candidly to The Sunday Times, the British singer made a rare comment about her past romance with Rob Kardashian.
"Oh, I forgot about that," the 30-year-old star admitted. "I was so young. It was great. It was fun. It was very, very fun, I guess. That's all I remember."
As fans of the duo might recall, Rita and Rob had a brief yet passionate relationship in 2012. Months before they confirmed they were dating in October 2012, rumors spread about their romance.
Adding more fuel to the fire? They debuted tattoos of one another in August. While the ink ended up being fake at the time, Rob later tattooed Rita's face on his chest. In 2016, Kim Kardashian revealed her brother had covered it up with a Cabbage Patch illustration.
Two years after Rita and Rob called it quits, the singer explained that she had moved on in an interview with The Breakfast Club.
"I don't want to talk about this too much because people move onward and upwards," Rita shared in 2014. "But it was a phase and a moment in my life and now, you know, onward and upwards."
The "Girls" singer also touched on Rob's infamous tweet that was seemingly directed at her. Days after their breakup, he accused her of cheating on him when they were together. 
Watch:
Rob Kardashian Is Back and Stuns Fans With New Pics
"I think people react to things differently and like to express their feelings in certain ways," Rita said on The Breakfast Club about her ex's post. "I don't tend to use social media, so when that whole situation happened, silence for me is the biggest form of flattery, and I love to just keep it moving unless I need to say something."
She added, "Don't get me wrong, he's a great dude."
Despite his past tweets, Rob has since supported Rita. In 2018, he praised her for her "Girls" single with Cardi B, BeBe Rexha and Charli XCX after they received backlash for the lyrics.
These days, both Rita and Rob are living the single life. The Keeping Up With the Kardashians star has been focused on raising his 4-year-old daughter, Dream Kardashian, who he shares with his ex Blac Chyna.
As for Rita? She told The Sunday Times she recently got her eggs frozen for the second time.
"I did my first when I was 24," she shared. "I don't want to feel the pressure of, 'Oh gosh, we're running out of time.' It's not fair that we have to feel that, you know? And men sort of go around town, like, not thinking about it."
Read through Rita's full interview here.