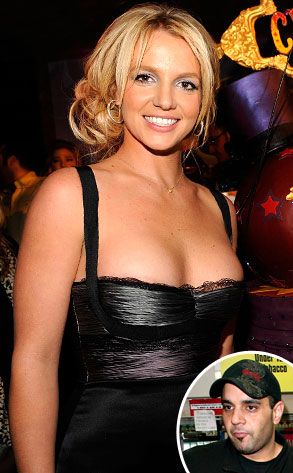 Frank Micelotta/Getty Images, Fame Pictures
Sam Lutfi isn't going down—or away—without a fight.
Just one day after a judge extended Britney Spears' restraining order against her former manager through 2012, Lutfi has filed an appeal challenging the ruling and denying that there is a legal need to keep him 100 feet from the star.
Lutfi's attorney Bryan Freedman told E! News his client is fighting the order because "there was absolutely no evidence whatsoever that Britney Spears was suffering substantial emotional distress as required by the statute.
"In fact, the evidence was just the opposite—it was that she was reaching out for Sam's help, and all Sam did was get her a lawyer. There is no evidence of threats or stalking or anything whatsoever."