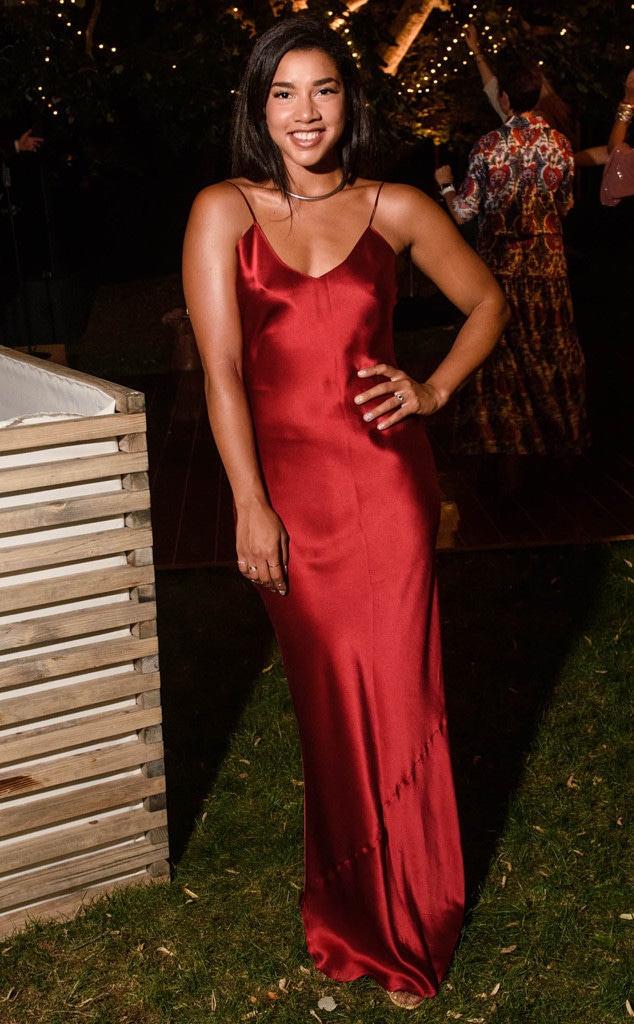 Hannah Thomson
Hannah Bronfman's baby is here, and he got a warm welcome from former President Barack Obama. 
On Thursday, Dec. 3, the wellness and fitness influencer announced the birth of her first child with husband Brendan Fallis. But instead of a run-of-the-mill Instagram post, Bronfman broke the news during a surprise conversation with POTUS. 
"Congratulations, I hear you just had a baby," Obama told the new mom in a video shared to her social media in promotion of his new memoir, A Promised Land. 
Bronfman responded, "Oh my god, yeah I did." Obama then asked the newborn's name, to which she shared, "Preston Miles Thomas Fallis."
"That's a big name!" Obama remarked. 
Bronfman also confirmed that baby Preston is already 10 days old, adding that "he sleeps so much that it's almost nerve-wracking how much he sleeps."
The fitness influencer first announced she was expecting a child back in July. Alongside a stunning photo of her silhouette, the 33-year-old wrote, "I can't believe I'm finally sharing this news with you guys! @brendanfallis and I are beyond thrilled to announce that we're pregnant! 
The caption continued, "I have imagined this day for over 3 years now and while the journey to get here has been rocky and not at all what I had imagined, we are extra grateful to the process that led us here and we can't wait to share it all with you! If you are reading this and find yourself in one of those challenging spots that I know so well, I hope you can find some solace in the fact that there is no one journey, no one way to get to where you want to be. You will find your rainbow and we are so blessed to have found ours!"
On Monday, Nov. 30, the happy couple took to YouTube to share their last date night as a twosome as the baby was expected within days. Bronfman and Fallis could be seen walking the streets of New York City and reminiscing about the earlier days of their relationship. 
In the 30-minute video, the happy couple, who have been married since 2017, later also indulged in some very hot Thai food to help induce labor. Who knows? Maybe the spicy noodles did the trick! 
Watch:
Necessary Realness: It's a Celebrity Baby Boom!
For more on Bronfman's pregnancy journey, check out our exclusive interview here.