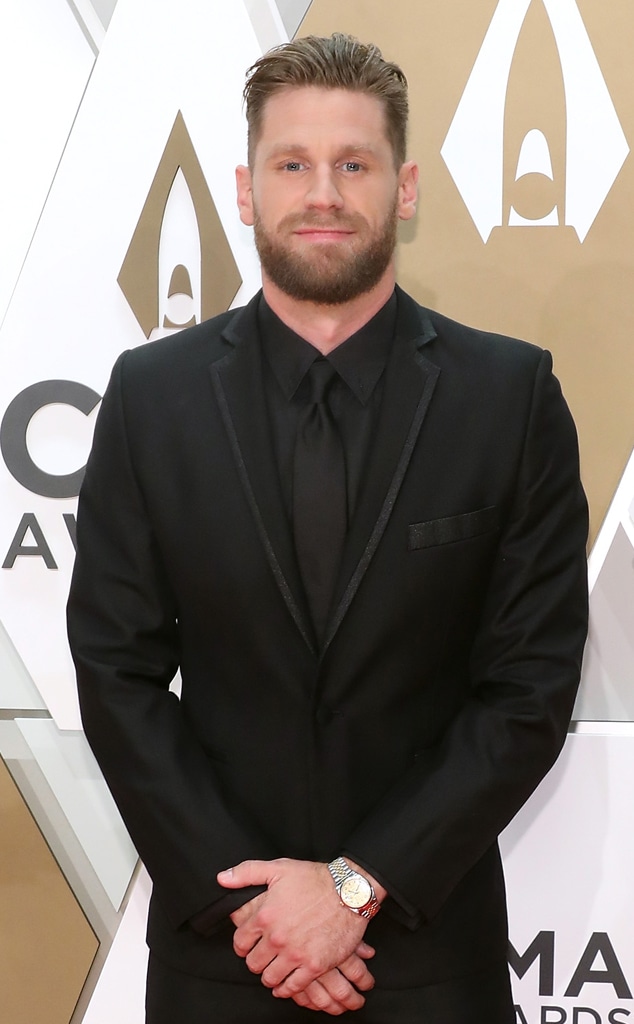 Taylor Hill/Getty Images
Chase Rice has come under fire over his promotion of his new single "Drinkin' Beer. Talkin' God. Amen."
Just hours before the song dropped on Nov. 29, the 35-year-old singer took to Twitter to tease the release. "Just lost my taste and smell. Weird," he wrote, seemingly poking fun at coronavirus symptoms. "Also, dropping a single at midnight." 
While some followers expressed concern over Rice's wellbeing, others questioned whether the artist's tweet was just part of a publicity stunt.
"Damn, I really like your music. This is just in very poor taste....legit, no pun intended," one follower wrote. "Not a joke, don't make it one." Added another, "Ask healthcare workers if getting/dealing with Covid-19 is funny. Hint: it's not."
Rice later confirmed he did not have COVID-19 but proceeded to tout the song, which he recorded with Florida Georgia Line. "On a real note. Don't have covid," Rice tweeted. "But I'm dropping a single tonight. With 2 guys that I learned a lot from. Respect the hell out of @FLAGALine. And 10 years after we started doing music together and lived together, we're at it again. Drinkin beer. Talkin God. Amen."
Once again, fans called out Rice over his insensitive comments. "I've lost all my respect for you this year," a follower tweeted. "Congrats. I'll be turning off the radio every time it comes on."
Criticized another, "You made a joke in poor taste considering the state of our citizens at this time. I do hope you'll sincerely apologize and donate a portion of the sales from this single to frontline workers and PPE as a good faith gesture. just a thought..." 
One follower pointed out Florida Georgia Line's Tyler Hubbard tested positive for coronavirus last month. "I'm legitimately glad you're ok but it's NOT funny joking about having Covid. Especially to promote music," a follower wrote. "People are literally dying from it. And Tyler might not find your joke funny either since he's actually HAD Covid."
Watch:
Justin Bieber, Katy Perry & More React to Coronavirus
This wasn't the first time Rice had come under fire amid the coronavirus pandemic. Back in June, the musician received criticism—including from fellow stars Kelsea Ballerini and Mickey Guyton—for performing at a Tennessee concert that appeared to lack social distancing measures.
Rice spoke out about the incident in a video posted to Instagram. "I understand there's a lot of varying opinions, a lot of different opinions on COVID-19, how it works with live music, crowds and what all that looks like," he said at the time. "My biggest thing is y'all. Y'all are why I get to write songs. Y'all are why I get to tour the country, why I get to do these live shows and sing these songs to you guys and you guys sing them back. You guys are everything to me, so your safety is a huge, huge priority."
He also noted his next show in Kentucky would be a drive-in concert. "Please do sing the songs, but stay in your own space. Stay with the people you came with," he added. "The biggest thing for all of us is the safer we are now, the quicker that we get to get to actual normal live shows, which I know we all want."
E! News has reached out to Rice's team regarding the most recent backlash.