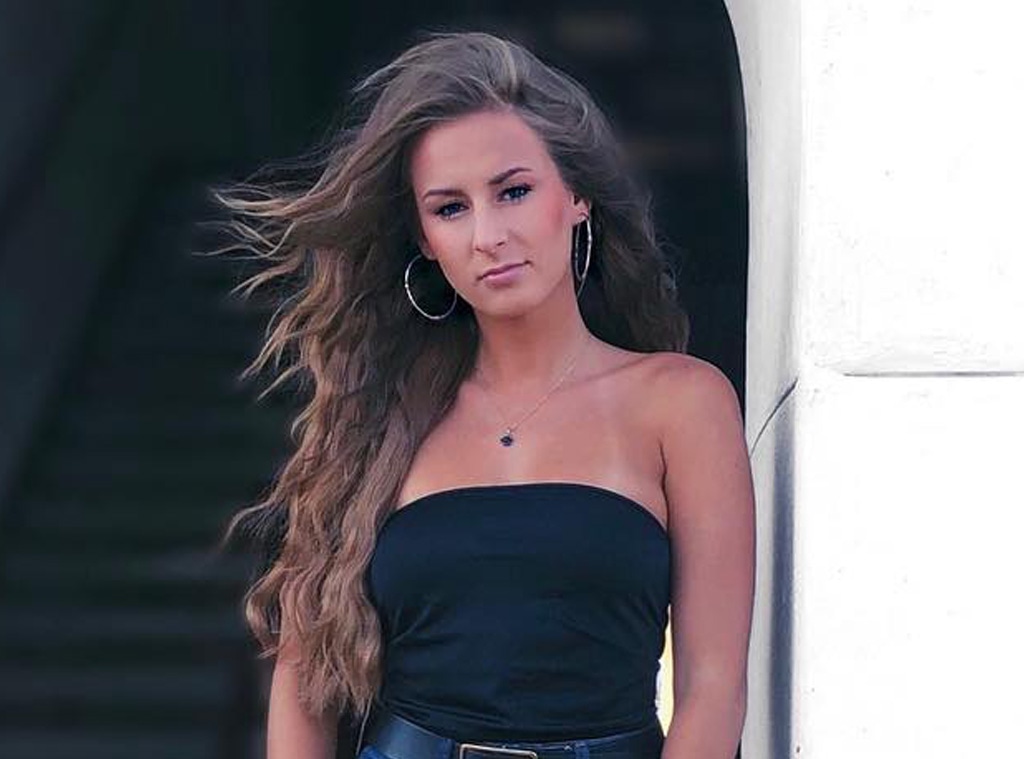 Alexis Sharkey/Instagram
The family of Instagram influencer Alexis Sharkey are seeking answers after their daughter's nude remains were discovered on the side of a road in Houston, Texas.
According to local news station KHOU11, the 26-year-old was reported missing on Saturday after she missed a movie day with a group of friends. The family grew increasingly worried when they realized Alexis hadn't posted on social media in 12 hours and they couldn't get in contact with her. Additionally, a friend told the outlet that nobody opened the door to the apartment Alexis shared with her 49-year-old husband.
On Sunday, the Sharkey family was notified that her remains were found by city workers off of a Houston highway early Saturday morning, according to KHOU11. The outlet reports that there were no obvious signs of trauma and the cause of death is pending an autopsy. 
One of Alexis' friends, Tanya Ricardo, told KHOU11, "I mean, just threw her on the side of the road, naked, like garbage. I just, I don't get it... No one gets away with something like this. No one."
Alexis' mom, Stacey Robinault, thanked their family and friends for their support during this difficult time. She wrote on Facebook, "We cannot begin to thank you all for your love and the kind words you've extended to our family! Please give us this time to grieve this incredible loss to our family and this world!!!"
Watch:
In Memoriam: Fallen Stars of 2020
Her husband, Tom Sharkey, also expressed grief over her death, writing on Facebook that he is "lost" after losing Alexis, who he called "My one and only!" 
Though Alexis' cause of death is pending, a "broken-hearted" Stacey believes her daughter was the victim of foul play. She told ABC13, "I do believe she was murdered. Yes. From what I've been able to gather as well as a mother's gut. I learned very young as a mom to trust my gut. It's not let me down."
Prior to Alexis' death, she allegedly confided in her friends about the state of her marriage, with Tanya claiming to KHOU11, "Recently, she opened up to us about it and divorce was being filed.
Judging by the looks of Alexis' Instagram, which boasts over 22,000 followers, it seems she had a good marriage to Tom. However, Tanya said, "She was a very private person. She didn't share a lot about what was going on at home."
E! News has reached out to the Houston Police Department for comment.