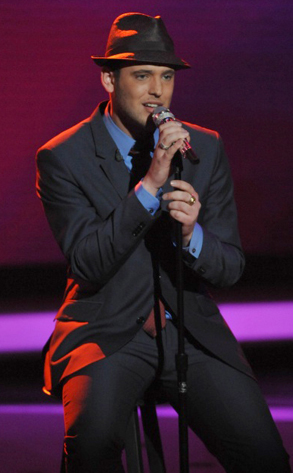 Michael Becker / Fox
He made the most of his second chance, but Matt Giraud wasn't destined for the finish line.
The 23-year-old piano player from Kalamazoo, Mich., whom the judges saved from voter indifference two weeks ago, was eliminated from the competition Wednesday after a split-decision performance on Rat Pack night.
"I'll definitely remember being the cat with nine lives up there," Giraud, fedora-topped as always, said before launching into "My Funny Valentine" one more time. "It's definitely not the last time you'll see me. I want to thank Kalamazoo and Michigan for supporting me, and the judges for seeing something in me. I love you all, so I can't wait."
Last night, Randy Jackson and Kara DioGuardi weren't big fans, but Paula Abdul and Simon Cowell thought he raised the bar.
But this is where it gets interesting.