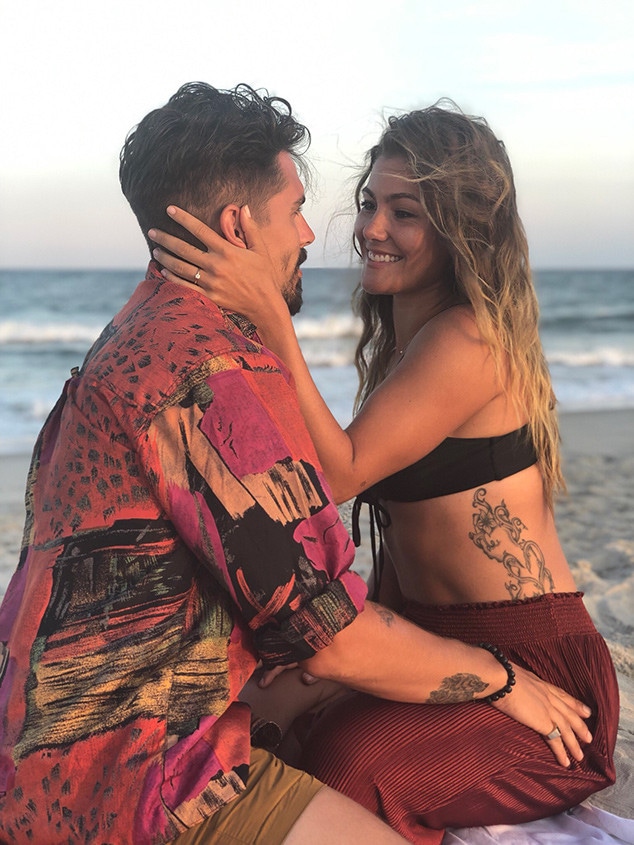 MTV
Tori Deal and Jordan Wiseley will not be taking on the challenge of marriage after all.
The stars of The Challenge have called off their engagement and broken up, more than a year after announcing their plans to wed.
"I thought I knew love when Jordan and I were together, but there is a different kind of love that two people feel when they decide it's time to experience life apart," Deal, 27, wrote on Instagram on Black Friday. "Even though Jordan and I are going to be moving forward in separate ways, our love, support, and connection with one another only grows stronger and deeper."
"To all the fans that have followed us, your support means the world," she continued. "Please don't look at this break up as a failure, because we're not looking at it this way. Sometimes people need to step back and work on themselves before fully committing to the other person."
Deal added that the decision to split "was not made with malice" and also "does not stem from a place of anger." "I know some of you may think that there was 'one big thing' that happened to cause this, but there wasn't," she wrote. "The reality of some relationships is that there can be a lot of little things that slowly build up over time. All of those little incidents showed us that we each need our own space."
"Please understand that even though this is very amicable, we're both still processing, hurting, and healing," she continued. "The world can be cruel and the last thing we want is for people to try to pin us against one another. So please, let us heal in peace. Thank you."
Wisely, 27, also penned a heartfelt note on the former couple's separation. "It's been one of the toughest stretches of my life to silently struggle with our happiness and love," he wrote on his Instagram. "What this time has taught me is that I love Tori from the depths of my soul. She will always be one of my best friends in this world and no one will ever truly be able to understand the depths of our understanding for one another, like we do. It has been the best and most beautiful time of my life to grow with and love you, Tori."
"Unfortunately, we weren't able to escape the pressures that come with being in a very public relationship and despite any rumors that have been started, our separation is not because of any bs 'scandal," he continued. "We are just two people who love each other deeply but are both battling with our own struggles and happiness."
The reality stars announced their engagement in August 2019 on Instagram. The two met on the set of The Challenge XXX: Dirty Thirty in 2017 and moved in a year later. In 2019, they competed again on The Challenge: War of the Worlds 2, which showed Wiseley proposing to Deal in front of their co-stars.
"I love Tori with all of my heart and this hurt is something I'll never forget.. and I don't want to," Wiseley wrote on Instagram. "I will always cherish our time together but I'm also excited to see what the future holds for us both. I think she lights up the world around her and I can't wait to watch. It's been a tough time for us but we are moving through this together, even if we are going on separate paths. ...and take the weekend off, trolls. We're just fellow humans in pain for awhile. Love you all and thank you."
Watch:
"The Challenge" Cuts Ties With Dee Nguyen for "Offensive Comments"