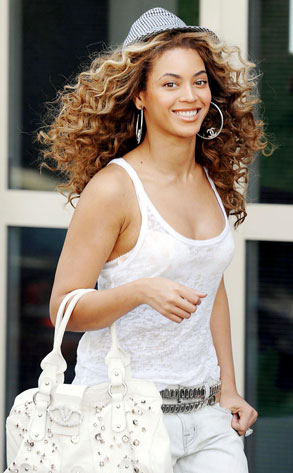 Ramey Photo
Did Beyoncé sent a look-alike to a meeting so that she could go shopping? Who does she think she's fooling?
—Beth, New Harmony, Ind.
The people of Vienna, apparently. Officials at a highbrow Austrian art museum were quoted today as saying that Beyoncé Knowles blew off a private tour they had arranged just for her—and sent a look-alike to meet them instead.
But is it true? Maybe not...