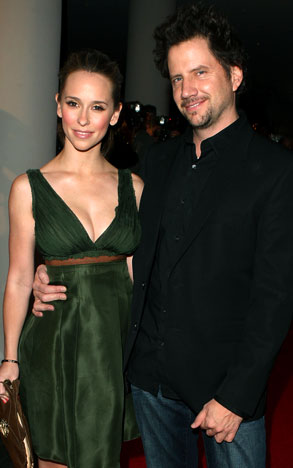 Jason Merritt/Getty Images
Jamie Kennedy is playing games with girlfriend Jennifer Love Hewitt's mother. And Hewitt doesn't care.
"I go over to her mom's house to play charades," Kennedy told us at the LG Rumor2 party the other night. "I'm dead serious. It's really true."
Things are going so well for the real-life Ghost Whisperer lovebirds that they've been spending a lot of time with each other's families.
"Jennifer's brother, Todd, gave me his blessing," Kennedy boasted. "That's pretty exciting!"
Hewitt and the funnyman recently made a trip east to Pennsylvania to visit his brood...