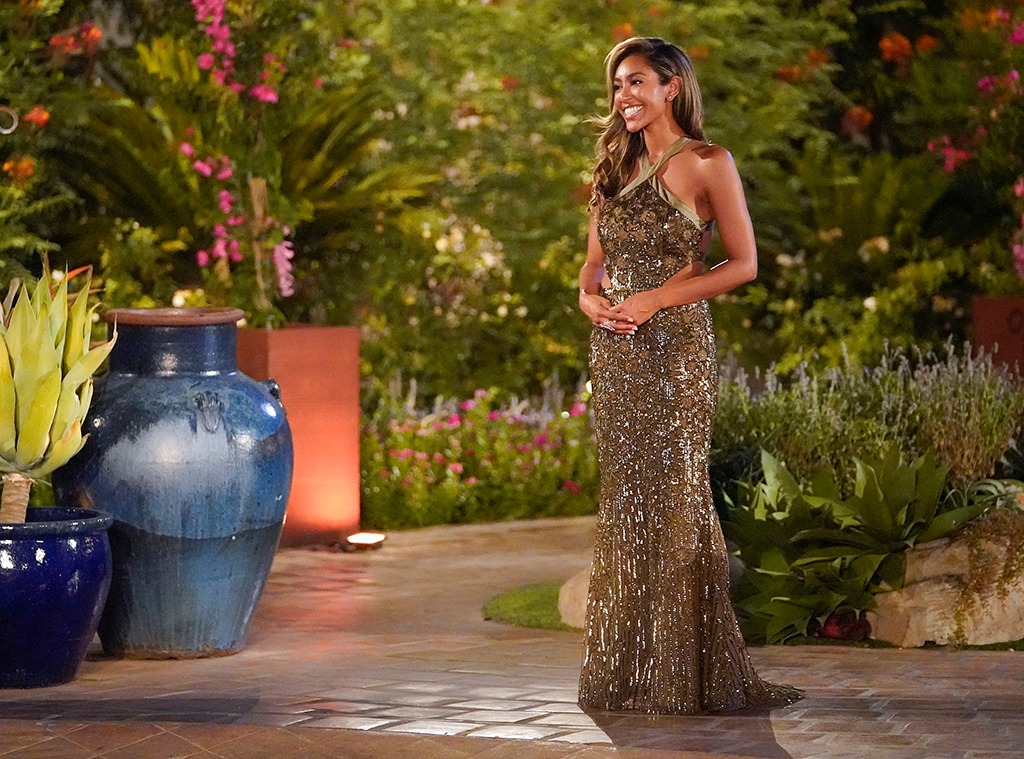 ABC
We're not saying Tayshia Adams should pull a Clare Crawley, but also we wouldn't mind if she did. 
On tonight's episode of The Bachelorette, Tayshia invited Ivan on a one-on-one that turned into the best, most real date we have ever seen on this entire franchise. It was cute, emotional, fun, therapeutic and fascinating to the point where we're ready for Tayshia and Ivan to head off into the sunset in Clare and Dale's footsteps. 
It all started with a simple hangout in Tayshia's suite. They played Twister, had a pillow fight and played a game of Floor is Lava, which ended on the bed with a call to room service. That was already cute enough, especially when Tayshia revealed she forgot the menu and made Ivan Floor Is Lava his way back to grab the menu, only to then order two glasses of wine and "everything that you have." 
But then they sat down for dinner and the vibe changed, in a good way. 
Tayshia got excited when she learned that Ivan is Black and Filipino and opened up about the fact that she isn't used to sharing experiences with another mixed person. Ivan spoke about his brother dealing with police brutality, and Tayshia opened up about attending protests over the summer after the death of George Floyd. 
"I'm realizing that I spent my whole life trying to blend in because I knew I was different," she said through tears. "Hearing people yelling 'Black Lives Matter' hit me more than I realized because those are people in my backyard. I've been trying to prove for so long that I'm the same as them."
Ivan, who talked about being called the n-word during college, was moved by the response to Floyd's death.
"I never thought in our lifetime that so many people would come together for one common cause," he said. "Especially in our country."
Conversations like this are rare in The Bachelore franchise, and while it's taken a long time to get open discussions of race on one of these shows, it's about time. 
Over the summer, fans of the franchise started a petition calling for more diversity both on and off screen. Matt James was then cast as the first Black Bachelor, and now the second ever Black Bachelorette is able to speak openly about racism on what began as a flirty game of Floor is Lava. There's still a long way to go, but it's a start! 
Ivan and Tayshia's convo was then followed by a date where some men had to broadcast orgasm sounds into a speaker, followed by Noah trying to start some sort of drama for no reason whatsoever. Then Tayshia sent Joe home for no good reason (if you ask us), so it's not like things didn't go back to "normal." But hopefully this is proof that even the Bachelor franchise can evolve with the times. 
The Bachelorette airs Tuesdays at 8 p.m. on ABC.