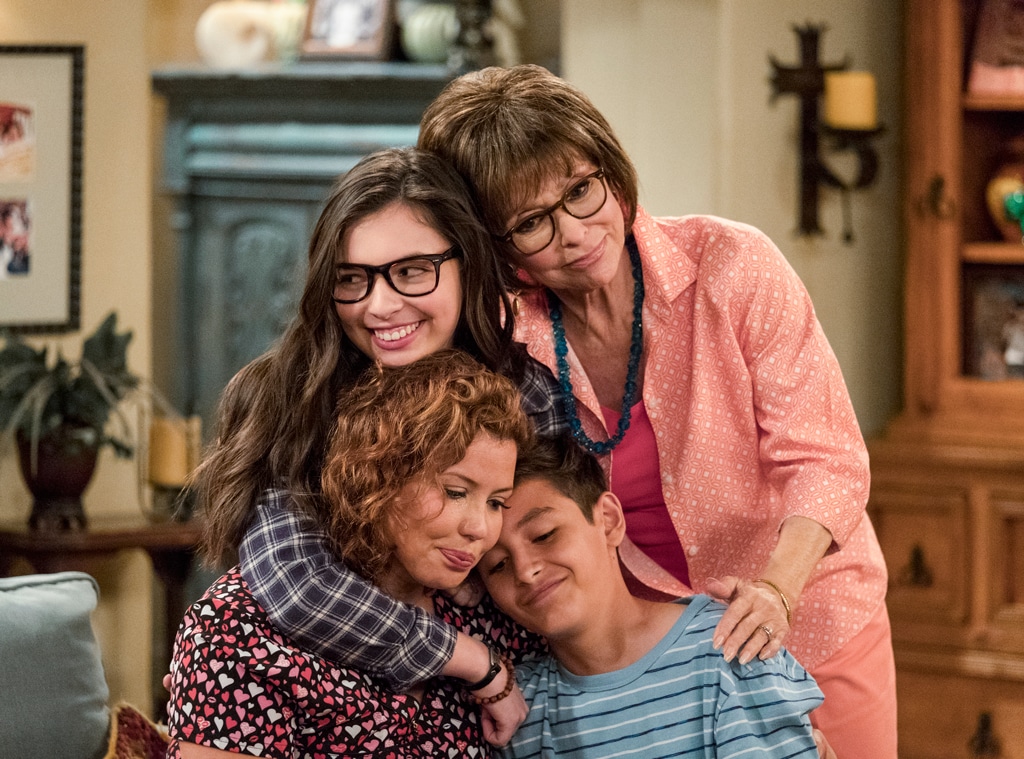 Netflix
This is getting ridiculous and sad. 
One Day at a Time has been canceled again, after one pandemic-shortened season on Pop TV. The show originally aired three seasons on Netflix before the streamer dropped it, and Pop picked it up to help fill the hole left after the end of the hit Canadian sitcom Schitt's Creek. Then the pandemic shut down production mid-season four and it never resumed, though an animated episode aired in June. 
Now, ViacomCBS, who owns Pop, has officially dropped the series. According to The Hollywood Reporter, the plan originally was for ODAAT to get a fifth season on CBS All Access, but Netflix would have had to sign off on the show airing on another streaming platform. 
THR reported that Sony TV was working on finding another new home for the series, but on Dec. 8, executive producers Gloria Calderón Kellett and Mike Royce tweeted the news that a new home was not in the cards. 
It's officially over. There will be no new One Day at a Time episodes," Kellett tweeted. "But there will always be 46 episodes that we got to make that live FOREVER. Thank you to this beautiful cast. Our dedicated crew. And to you, our loyal fans. We loved making this for you. Thank you for watching.
Royce shared a similar sentiment. 
"The only silver lining about not doing a show anymore is that nobody can take away the show you already did," he wrote. "4 seasons that will forever exist for people to watch." 
One Day at a Time starred Jane the Virgin's Justina Machado and Oscar-winning actress Rita Moreno in a Latinx reboot of the classic Norman Lear series, with the 98-year-old Lear still executive producing.
The sitcom is certainly not the first show (or the first female or POC-led show) to be canceled at least partly because of the pandemic. ABC lost Stumptown. TruTV dumped I'm Sorry in the middle of production. Showtime said goodbye to On Becoming a God in Central Florida and Netflix has dropped The Society, GLOW, I Am Not Okay With This and Teenage Bounty Hunters.