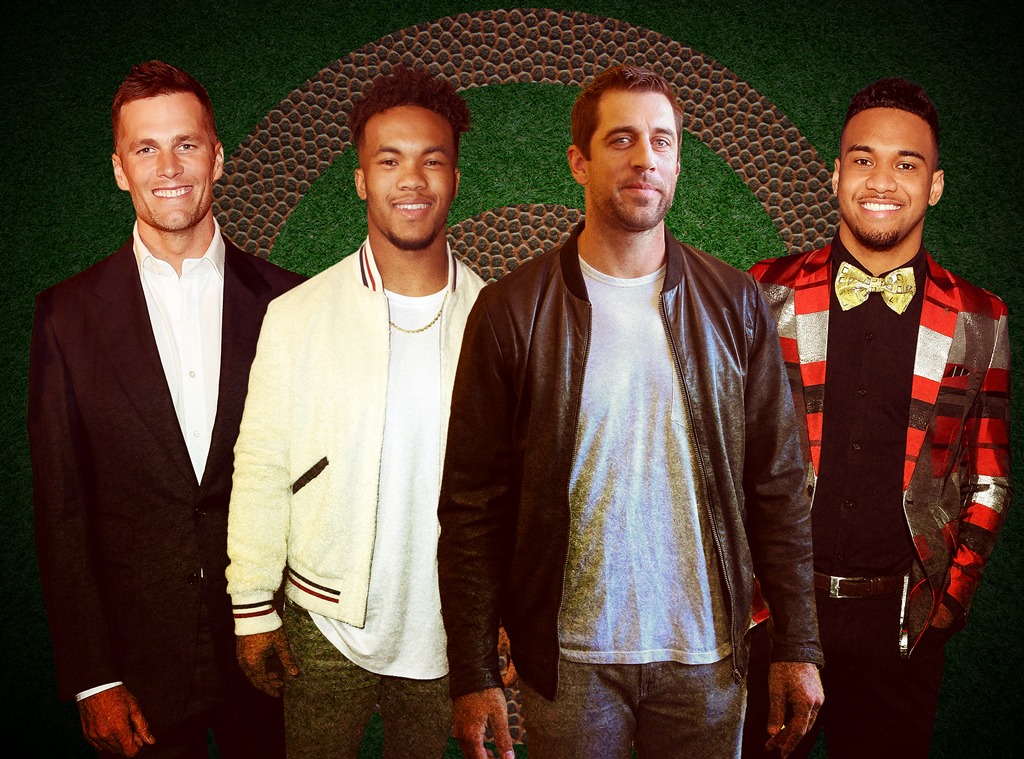 Getty Images; E! Illustration
Football season is great, but have you heard about playoff season?
If there is a sports lover in your house, chances are the weekend calendar is completely clear in order to ensure there is plenty of time to watch a few teams compete in the NFL Wild Card Round. 
Whether you're starting the weekend off with Rob Gronkowski and the Tampa Bay Buccaneers or waiting for Sunday to cheer on Drew Brees and the New Orleans Saints, there's a team—and player—to root for as Super Bowl 2021 gets closer and closer.
While E! News is used to covering the latest Hollywood scoop, we decided to put the spotlight on more than a few NFL studs who impress us on and off the football field.
Perhaps it's their impressive physiques. Maybe it's their excellent skills as fathers. Yes, we see you Russell Wilson and Tom Brady. Whatever the case may be, we have a feeling one of these men will have you just a bit more interested in game day and the playoffs.
So what are you waiting for? Keep scrolling and feast your eyes on some talented NFL pros.
(This story was originally published on Nov. 26, 2020 at 7:00 a.m. PST) 
Watch:
Meet Morgan Stewart: CEO of Morgan Stewart Sport