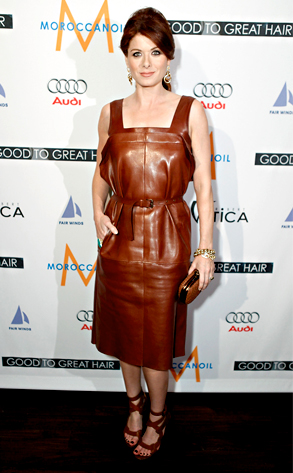 Jeff Vespa/Getty Images
Debra Messing, walking past Junior's Cheesecake in Times Square on a Saturday afternoon. The redheaded gift-bag devourer was yakking on her cell phone while walking with an older blond pal—way to be Hollywood rude, Deb! D.M. donned black pants, a button-down top and "amazing hair," says our cheesecake-chomping source.
That hair keeps her in business. God forbid she ever decides to chop it off, we'd barely recognize her.
Another TV sour sweetie out celebrating was...