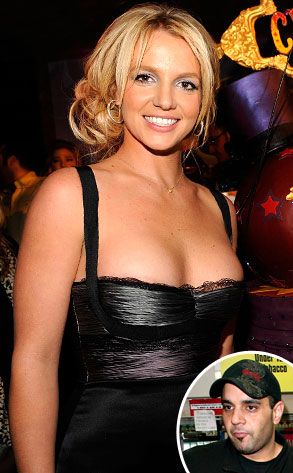 Frank Micelotta/Getty Images, Fame Pictures
From this point on, this will be a Sam Lutfi-free decade for Britney Spears.
A judge on Tuesday granted the singer's request for permanent restraining orders against Lutfi and Jon Eardley, the attorney who tried unsuccessfully last year to fight Britney's conservatorship.
According to Los Angeles Superior Court Judge Aviva K. Bobb's ruling, neither man can contact the Circus star or come within 100 feet of her home, work, car or family until April 28, 2012.