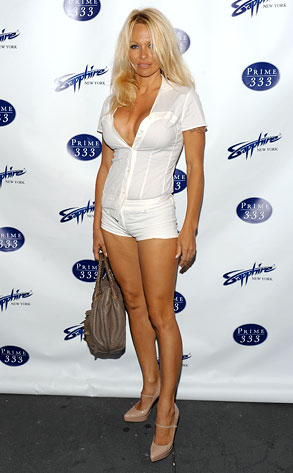 Dimitrios Kambouris/Getty Images
Pamela Anderson, sashaying through the American Airlines terminal at LAX around 5 ayem. Pammy-pie had her own private escort—ya know how those terminals can be so gosh darn confusing, espesh for a blonde.
The babe, rockin' total bedroom hair, looked pretty damn amazing for a gal her age, wearing casual flight gear: white, supershort T-shirt dress and five-inch nude patent heels. Did they start opening gentlemen's clubs at airports?
One celeb also dubiously dressed for public consumption was...