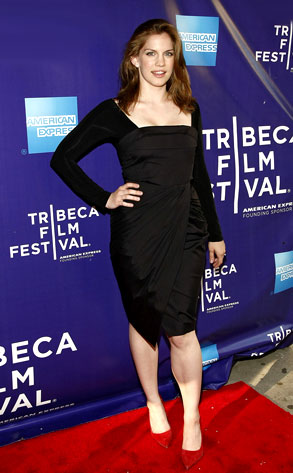 Brian Ach/Getty Images
If the name Anna Chlumsky sounds familiar, it's probably because you were among the millions who fell in love with her big green eyes.
18 years ago.
The actress stole hearts opposite Macaulay Culkin in 1991's My Girl, and now the 28-year-old Chlumsky is ready to do it again with two films in this year's Tribeca Film Festival. Needless to say, she's pretty happy about it.
"You plug along and you do your work and sometimes a lot of people see what you do," she told E! News at the premiere of The Good Guy Sunday. "I think it's so special that people know what I do. It all kind of comes together at once in this moment."