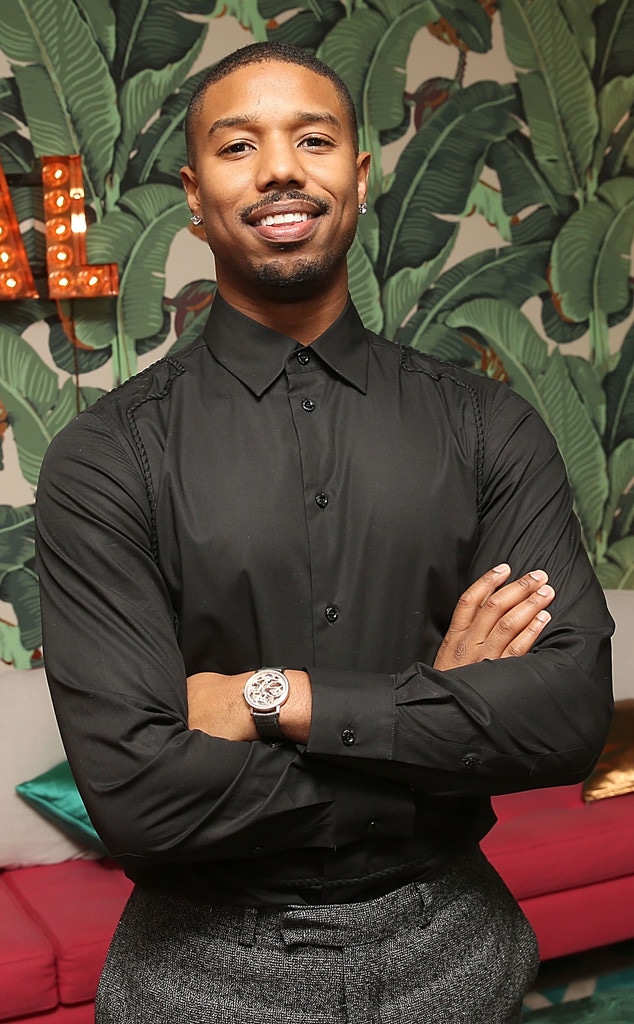 Jesse Grant/Getty Images for Absolut Elyx
John Legend's reign as People's Sexiest Man Alive is over, because Michael B. Jordan is officially joining a long list of hunky A-listers who have held the title. 
The magazine unveiled its 2020 pick on Tuesday, Nov. 17's Jimmy Kimmel Live! special. Michael (who came out dressed in a hazmuit suit, because it's 2020 after all) revealed his identity after host Jimmy Kimmel and viewers at home took guesses.
So is the actor feeling any extra pressure to maintain his appearance? "I think the expectation now is... it's a little unreasonable," he joked. "Just a little bit. But it's a cool title to have."
Prior to tonight's announcement, Legend shared his pick for his successor and explained why he felt "so ready" to pass the torch to someone new after a "funny" and "humbling" 365 days as the Sexiest Man Alive. 
"I've appreciated the whole experience and I've been trying to have a lot of fun with it, but I'm so ready to relinquish this title," the singer-songwriter shared in an interview with People. 
And judging from some corners of the internet's reaction to last year's news, Legend had just one contender in mind.
"Going by my Twitter mentions when I was named of who people said should have been picked over me, I got a lot of Jason Momoa," he recalled. "That's the one person that stood out in the Twitter feedback."
Watch:
Blake Shelton on John Legend Dethroning Him as Sexiest Man Alive
On the red carpet at the 2019 CMA Awards, Shelton poked fun at Legend dethroning him. 
"I don't know about this guy," the country star teased. He's starting to piss me off a little bit. He took my Voice championship trophy, now he's taking my Sexiest Man Alive magazine cover away. It must be good to be John Legend, ya know?"
People's Sexiest Man Alive issue hits newsstands nationwide on Friday, Nov. 20.