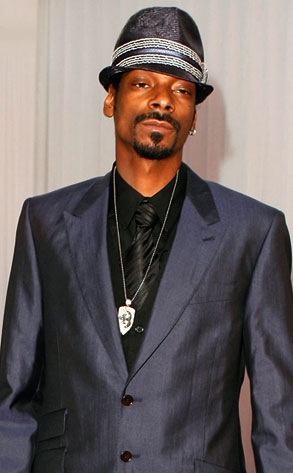 Jeff Vespa/Getty Images
Snoop Dogg's latest rap: denial.
Taking the stand in his ongoing civil trial, the hip-hop star testified Monday that he did not hit plaintiff Richard Monroe Jr. with a brass knuckle microphone during a 2005 gig in Seattle.
Snoop, whose real name is Calvin Broadus, said that he feared for his life when Monroe, who's suing the rapper for $22 million, hopped onstage—only to be swarmed by Snoop's bodyguards and other rappers, including fellow Los Angeles-area native The Game.