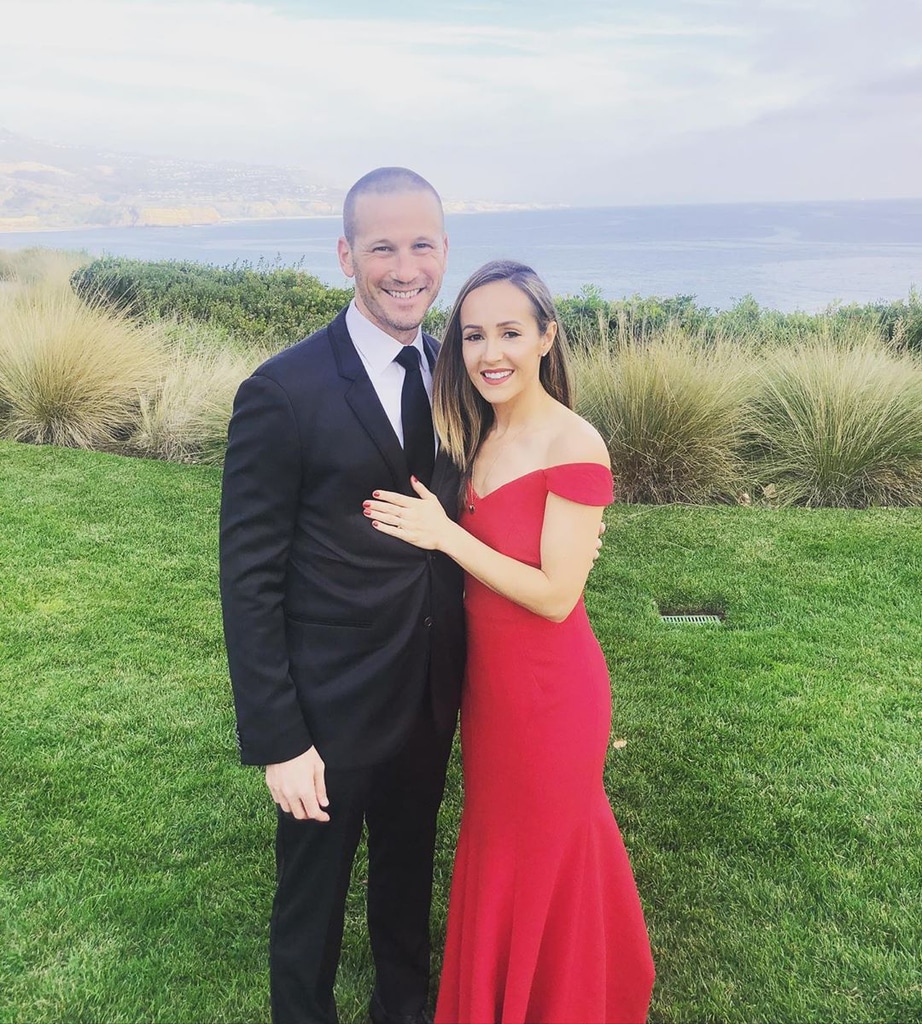 Instagram
The Bachelorette stars and exes Ashley Hebert and J.P. Rosenbaum recently united to celebrate their daughter Essie's 4th birthday, a month after they announced their breakup after eight years of marriage.
Their little girl, who turned 4 earlier this month, had a L.O.L. Surprise! dolls-themed party. Both Hebert, 35, and Rosenbaum, 43, posted pics of their daughter at her celebration on their Instagrams. They shared no photos of themselves.
"Happiest Belated Birthday to my dream girl, Essie," wrote Hebert, alongside a photo of the child smiling and sitting next to a blue L.O.L. Surprise! doll-themed birthday cake. "She's 4, and I couldn't love her more!"
"We now own every piece of LOL merchandise ever manufactured," joked Rosenbaum, alongside another photo of a beaming Essie. "Happy belated birthday my love bug."
On Sunday, Nov. 15, Hebert shared videos of Essie and big brother Fordham, 6, playing on the beach in Miami on her Instagram Story. The reality star wrote, "Peace."
Meanwhile on that day, Rosenbaum shared a video of himself on a boat on a swordfishing trip with friends.
Earlier this month, on Essie's actual birthday, Rosembaum shared on his Instagram a photo of him with his daughter. He wrote, "4. YEARS. OLD! Wow, just wow. That was FAST! Happy Birthday to our little angel! Love, love, LOVE you!!!"
Hebert and Rosenbaum fell in love on the set of The Bachelorette season seven and wed in a televised ceremony in 2012 in Pasadena, California. In 2016, the family moved to Pinecrest, Florida, near Miami.
In October, a week before announcing their split, Hebert and Rosenbaum put their four-bedroom, one-story house on the market for more than $1.1 million. Last week, they accepted an offer on the home and the sale is pending.
]Hebert and Rosenbaum announced their separation on their Instagram pages. He wrote, "While I realize that this will come as a complete shock to everyone, I can assure you that this is something that has been developing in our relationship for quite a while. It is with a heavy heart that I share with you that after months of separation, Ashley and I have amicably decided to live our lives apart from one another."
"We created the most beautiful children and shared memories that will never be forgotten," Hebert wrote in her own post. "Our differences have taken a toll on our relationship and after years of attempting to repair the damage, we've decided that it is in our family's best interest to create new and separate lives for our children."
Watch:
Does Chris Harrison Think a Future "Bachelorette" Will Propose?