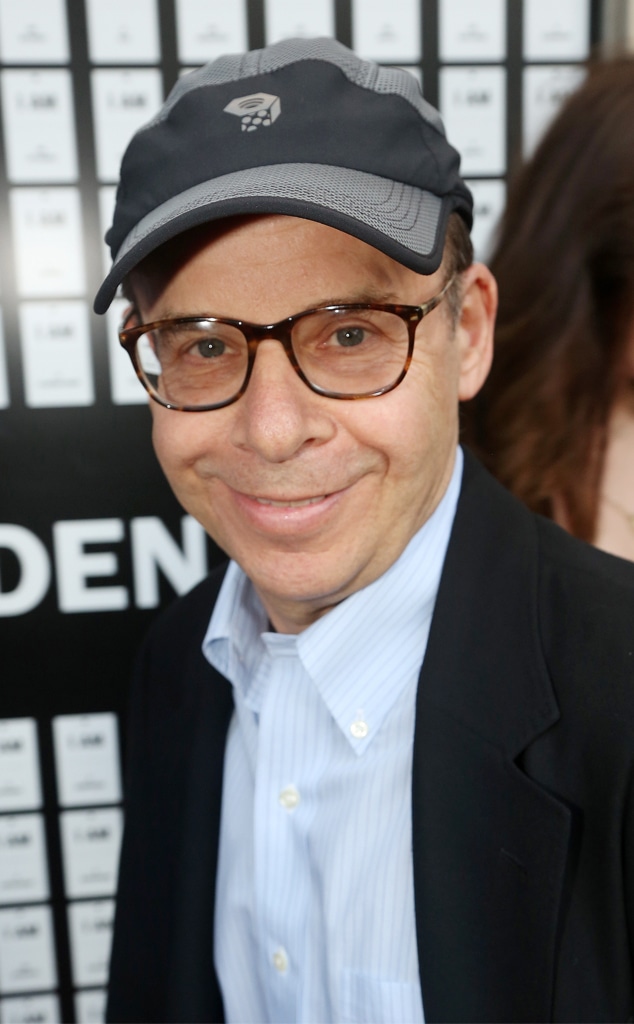 Bruce Glikas/FilmMagic
Rick Moranis' alleged attacker has been arrested.
In October, surveillance video showed a man wearing an "I Love NY" sweatshirt approach the 67-year-old Honey, I Shrunk the Kids and Ghostbusters actor on the sidewalk in New York City's Upper West Side, punching him in the head and knocking him to the ground. The assailant fled after the assault, which took place in broad daylight. On Saturday, Nov. 14, the New York Police Department tweeted that "thanks to an eagle-eyed sergeant from @NYPDTransit, this suspect has been apprehended and charged."
Police told NBC News the man in question is Marquis Ventura, 35. They said a transit officer in the subway system, a few blocks from where the assault took place, spotted the suspect. An NYPD spokesperson told E! News Ventura "was arrested in transit somewhere around 72nd and Broadway."
NBC News said police did not identify the victim as Moranis but referred to the assault outside the actor's Upper West Side building. 
Police said Ventura was arrested on suspicion of assault in the second degree, and is accused of "intent to cause serious physical injury to another person." He has not commented publicly.
Following the attack, Moranis suffered pain in the head, back and right hip. He sought treatment at a hospital before reporting the incident, the police report had said. After the attack, Moranis' rep told E! News, "He is fine but grateful for everyone's thoughts and well wishes."
Moranis, an '80s comedy icon, is currently making a comeback after staying away from Hollywood for decades to raise his kids following the death of his wife Ann Belsky in 1991. He is set to reprise his Honey, I Shrunk the Kids movie franchise role in a Disney sequel, Shrunk.
After Moranis was attacked, his Shrunk co-star Josh Gad tweeted, "The rage I am feeling right now is beyond words. Who does this? What psychopath does something like this to a man in his 60's. Speedy recovery my friend."
Watch:
Josh Gad Tells Who's Worth Melting For
Chris Evans also rallied behind Moranis, writing, "My blood is boiling. Find this man. You don't touch Rick Moranis."
(E! and NBC News are part of the NBCUniversal family.)