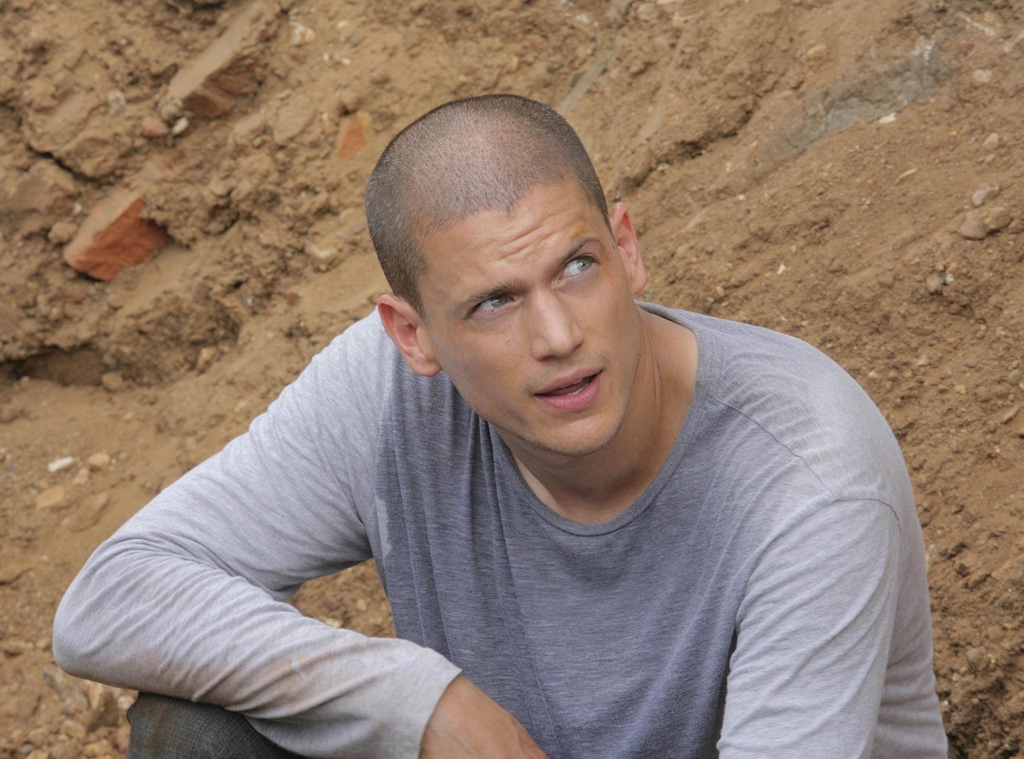 Bill Matlock/Fox-Tv/Kobal/Shutterstock
Wentworth Miller is taking a stand. 
The actor announced on Instagram on Sunday that he's officially retiring from playing Prison Break's Michael Scofield because he no longer wants to play straight roles.
Prison Break ran on Fox for four seasons from 2005 to 2009 and then returned for a revival season in 2017. Miller starred as Michael alongside Dominic Purcell as Michael's brother Lincoln, who needed to be broken out of prison. They both reprised their roles for season five, and Fox originally had plans for a sixth season but as of 2019, those plans were no longer in play. 
Now, Miller, who came out as gay in 2013, says he never plans to play Michael again. 
"I'm out. Of PB. Officially," he wrote as part of a long caption about social media bullying. "Not bec of static on social media (although that has centered the issue). I just don't want to play straight characters. Their stories have been told (and told)." 
"So. No more Michael," he continued. "If you were a fan of the show, hoping for additional seasons... I understand this is disappointing. I'm sorry. If you're hot and bothered bec you fell in love with a fictional straight man played by a real gay one...That's your work."  
Miller wrote about his disappointment in some of the comments he was receiving on his social media and while he promised not to leave Instagram entirely, he needed to speak out on behalf of the impressionable people who might visit his page.  
"I won't be disappearing (too many cool things to repost). The ability to comment likely will," he wrote. I'm not concerned for myself. I can't be "bullied" in this space. I have too much power. 'Delete. Block. Deactivate.' Etc. But I take seriously the possibility of queer kids visiting here, recently out of the closet or exploring the idea... I don't want them exposed to bulls--t."
Watch:
"Prison Break" Cast Plays 'Know Your Fox River 8'
Purcell, who starred with Miller throughout all of Prison Break and on multiple episodes of The Flash and Legends of Tomorrow, offered his support.
"It was fun mate," he wrote. "What a ride it was. Fully support and understand your reasoning. Glad you have made this decision for you health and your truth. Keep the posts coming...love ya brother."
Purcell still plays Mick Rory on Legends of Tomorrow but Miller left the Arrowverse in 2017, though he's lent his voice to the franchise a couple of times since then. He also appeared on CBS' Madam Secretary.