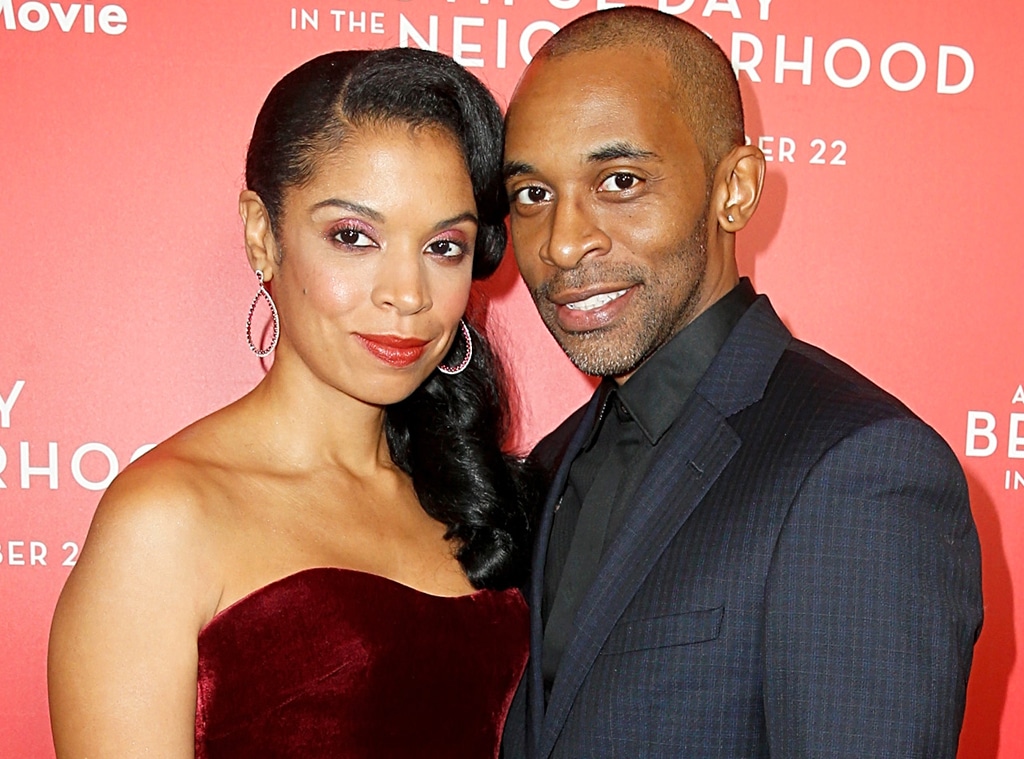 Dominik Bindl/FilmMagic
Susan Kelechi Watson just confirmed she is no longer taken.
The This Is Us actress shared her relationship status on Instagram Stories on Saturday, Nov. 7. "And I thought becoming Single was gonna be the only eventful thing to happen to me this year," she captioned her post. "#TwentyTwenty."
Susan's relationship update comes a year after she announced her engagement to actor Jaime Lincoln Smith. At this time, the actress is the only one to publicly address the breakup. And although Jamie has yet to comment on the split, he was vocal on Instagram on Saturday.
The actor celebrated Kamala Harris' historic win as the first woman, Black person and South Asian American to become Vice President. "Period," he simply wrote with an image of the political figure.
Susan also took a moment to discuss the 2020 election. "The Next President and Vice President of these United States," she shared on Instagram. "JOE BIDEN and history maker KAMALA HARRIS!!!"
Around this time last year, the actress announced she was engaged to Jamie with a heartfelt message on Instagram.
"Forever Ever...," she wrote in September 2019, alongside a poem that read, "They'll say its love. And they'll know its love. For when they call its name it will answer to love. Without hesitation' ~me."
The 11:55 actor also took to Instagram to share the exciting news with an identical statement as Susan's.
Watch:
Susan Kelechi Watson Shows Off Engagement Ring at 2019 Emmys
However, it appears they both have since deleted their engagement posts.
Days after their engagement, Susan gushed over her massive diamond ring, which she revealed she nicknamed Marina, at the 2019 Emmys. "He took me to Marina Del Rey as part of the day," she told E!'s Jason Kennedy about Jamie's proposal.
Two months later, she shared more details of her engagement during an appearance on A Little Late with Lilly Singh.
"I knew it was gonna happen at some point, I didn't know exactly when," Susan explained in November 2019. "And he surprised me because he told me we were going to a cannabis festival—he wanted to throw me completely off. He was like, 'Yeah, it's where we learn how to put medicinal weed in brownies, and we'll make brownies.' And I was like, 'Oh, okay.' And then he was like, 'But you gotta look cute, though.'"
Photo by: Scott Angelheart/NBC
"So we drive... into a glasshouse church and I was like, 'This don't look like no cannabis festival. There's a woman praying. I just don't feel like this is it,'" she recalled. "And then we go into the church and by the time we walked in I realized, 'Oh wait, something's happening.'"
She added, "And your mind starts to go slow and then all of a sudden he's down on one knee. And I'm engaged."
Both Susan and Jamie are known for keeping their personal lives private. At this time, it's unclear why they decided to go their separate ways.