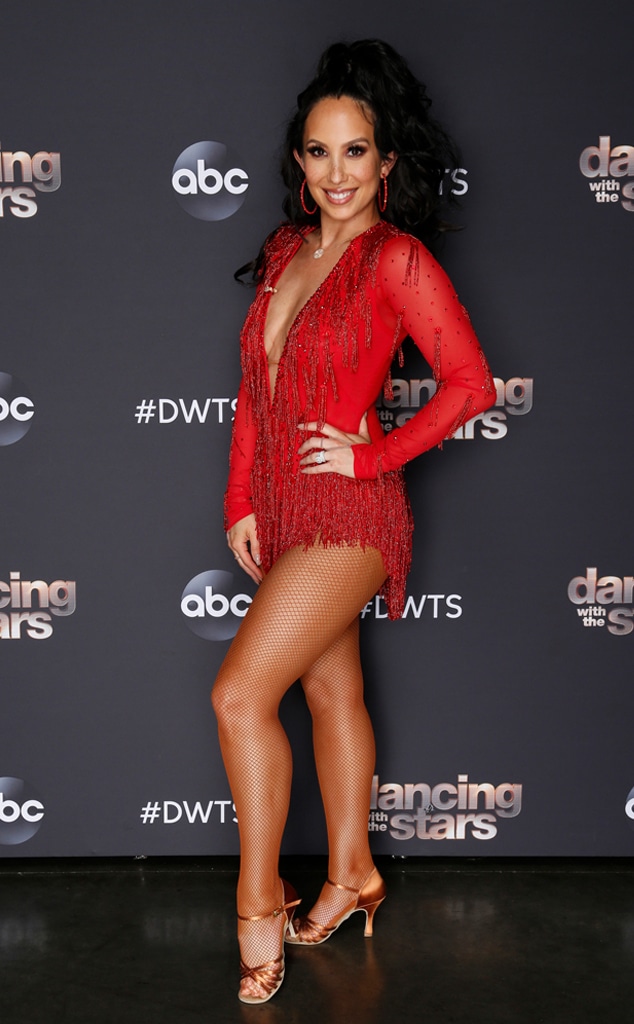 Kelsey McNeal/ABC
All good things must come to an end.
As Dancing With the Stars continues with another must-see season, fans can't get enough of Cheryl Burke and her partner AJ McLean.
But while appearing on the Nov. 2 episode of Barstool Sports' Chicks in the Office podcast, Cheryl revealed that her time as a professional dancer on ABC's long-running series won't last forever. 
"My hips don't lie and I'm starting to get tendonitis," she shared. "For a woman, as far as ballroom dancing competitively goes, normally in their 30s [you retire]—I'm 36—so it's time to hang up those shoes."
"I also don't want to be like that oldie that's like, 'Oh here comes Cheryl doing the same choreography, just going slow but in her head, she thinks she's going that fast,'" Cheryl continued while laughing. "I also don't want to I guess be a dancer and have my partner having to be like, 'Can't lift.' There's a time and a place for it all."
With season 29 going full steam ahead, Cheryl expressed that there is one possibility she would like to experience.
Watch:
Cheryl Burke & Matthew Lawrence on Reconnecting 11 Years Later
"I would love to sit at the judges table," the co-host of iHeartRadio's Pretty Messed Up podcast said. "It would be really great for me just to use my mouth and not my body."
"Four judges? It's fine," she joked. "Just give us each five seconds."
During her long career on Dancing With the Stars, Cheryl has won the mirror ball trophy with partners Drew Lachey and Emmitt Smith. She also was the runner-up in other seasons when dancing with Rob Kardashian and Gilles Marini.
Ultimately, every season brings new challenges and surprises and this year is no different. In addition to following strict COVID-19 guidelines on and off set, Cheryl recently suffered a head injury during rehearsal.
"I took a hard fall while rehearsing for #VillainsNight. It's one of those things that can happen in a split second," she wrote on Oct. 26 "Thankfully, I have the best partner I could ask for that was there to pick me up off the ground."
Spoiler alert: She's recovered and ready to dance on an all-new Dancing With the Stars airing Monday night at 8 p.m. on ABC.