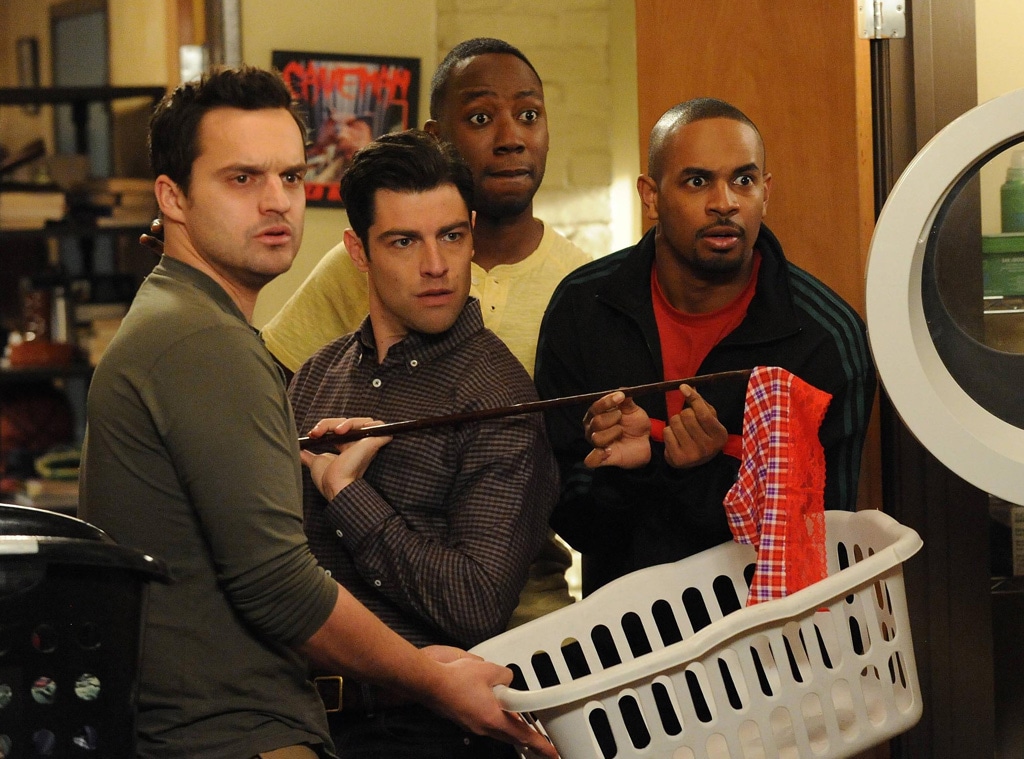 FOX Image Collection via Getty Images
Sometimes you just gotta get the band back together for a quick trip down memory lane. 
The boys of New Girl reunited for a panel, which was presented by Roku at Vulture Festival, earlier this week and under the direction of creator Liz Meriwether, they reminisced about the good old (and occasionally terrifying) days of filming one of TV's most delightful comedies. Jake Johnson, Lamorne Morris, Max Greenfield and Damon Wayans Jr. promoted bathrobes (with some help from a phone call with New Girl guest star David Walton), wondered why on earth everyone thought Wayans' return to the show meant Morris might have to leave, and even swayed to the dulcet tunes of Greenfield's guitar playing.
They also revealed one of the weirdest feuds we heard of in 2020. The late Law & Order and Midnight Run star Dennis Farina played Nick's dad in two episodes of the series before his 2013 death, and apparently he was not a fan of Greenfield.
"He hated him in like a not funny way," Johnson said. "In like a scary, mean old Chicago guy way." 
Greenfield explained that he and Johnson were discussing Farina's past as a Chicago detective and wondering if, while doing surveillance, Farina ever encountered "random, weird sex stuff that has nothing to do with the case." Johnson wanted to ask Farina and while Greenfield thought it was a bad idea, he asked him anyway. 
"Immediately, you could see how deeply offended he was by this question and how truly f--ked we were," Greenfield said. "Jake's instinct in that moment was to go, 'Because Max wanted to know.' And then to make it worse, Jake sold me out so hard, so immediately that my reaction was to die laughing." 
Farina was not amused and took it out on Greenfield with some intense eye contact during their scene together. 
"Truly one of the scariest moments of my life," he said.
While Johnson did not have Greenfield's back in that situation, Morris remembered a time when Johnson stepped up for him amid a slew of strange questions about his place on the show. 
Wayans was in the New Girl pilot as Coach but wasn't able to continue filming because of his commitment to Happy Endings, and Morris entered the picture in episode two as Winston. When Happy Endings was canceled, Wayans returned to New Girl, and suddenly everyone wondered if that meant Morris was out. It was a particularly popular question on the red carpet at the Golden Globes, and after a few tiny bottles of alcohol, Johnson had enough and took it out on one reporter. 
"What are you implying?" Morris said, quoting Johnson. "Damon did one episode of the show! I think we're a good 20 episodes in with Lamorne. I think it's safe to say Lamorne is a member of this cast."  
"They were utter dogs--t questions," Johnson explained. "You don't just need one Black guy. You can have a bunch of 'em on the show!"