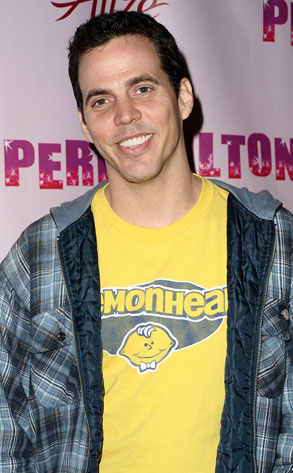 Jason LaVeris/Getty Images
Steve-O probably won't be having a viewing party when his upcoming documentary about his own addiction and recovery premieres next month on MTV.
"Watching it was horribly unhealthy for me," the former Jackass prankster told me yesterday. "You think that would help keep me sober, you know seeing myself as this raving lunatic...It absolutely triggered these crazy urges to get loaded."
Fortunately, he didn't relapse. Steve-O, 34, has been sober now for 13 months and 13 days. But Steve-O: Demise and Rise, airing May 3, is a no-holds-barred look at his past substance abuse...