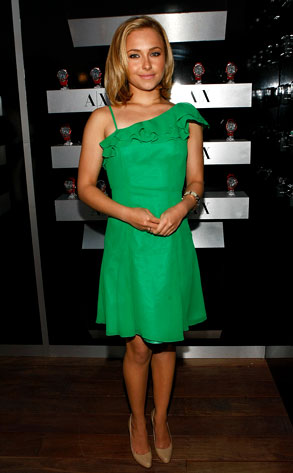 Michael Buckner/Getty Images
Many Hollywood trends are downright funny—like ladies forgoing pants or the competition heating up on Twitter—but some are seriously disconcerting.
While we doubt it's all the work of one handyman, the burglarizing of pretty ladies has got to stop. Hayden Panettiere has joined Paris Hilton, Audrina Patridge and Tila Tequila on the frightfully fast-growing list of starlets whose homes have been hit.
The LAPD tells E! News that, indeed, a theft report was taken at the Heroes star's home on April 10.
Panettiere's rep, Michelle Bega, tells E! News, "We have no further details nor comment."
TMZ is reporting a different date for the incident—April 15—and that $15,000 in jewelry was taken from the 19-year-old's Los Angeles pad. They add that a source tells them several people with access to the house were in and out while the actress was away, there were no signs of forced entry and there are no suspects at the moment.