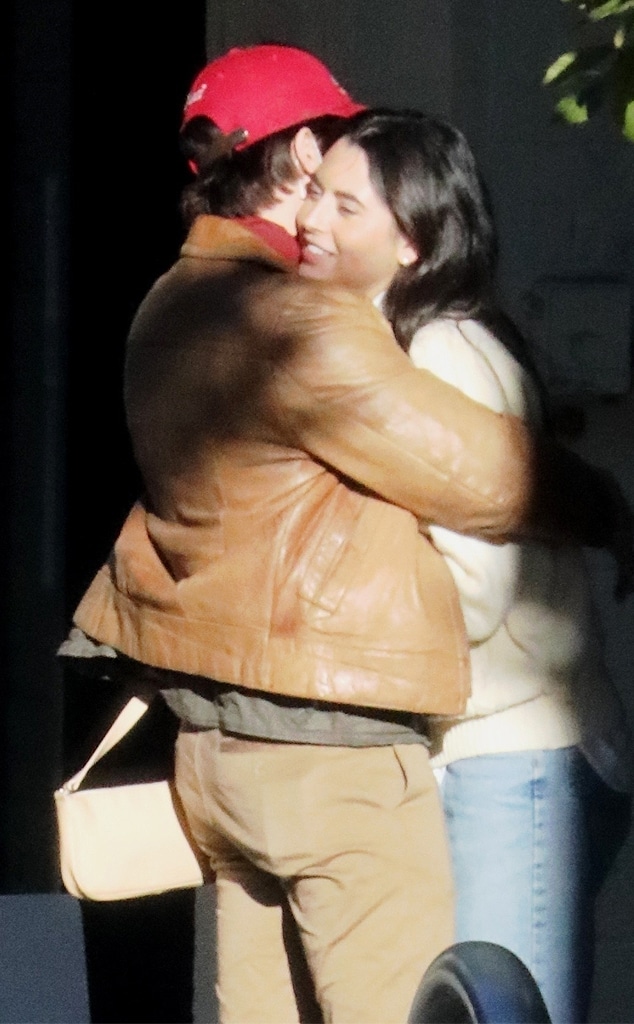 KRed / BACKGRID
What's going on between Cole Sprouse and Reiña Silva? That's the question fans are asking.
Over the weekend, the 28-year-old actor and 22-year-old model were spotted hanging out together in Vancouver, Canada. Silva slipped her arm under Sprouse's jacket as they shared a hug. An eyewitness claimed the Riverdale star also gave her a kiss on the cheek and that the two held hands as they headed out for dinner.
This sighting wasn't the only thing to spark romance rumors. Earlier this month, Sprouse posted a few photos of Silva on Instagram, which he appeared to snap as part of his "new portfolio work."
It's unclear how exactly Silva and Sprouse met. However, Riverdale's cast recently resumed filming in Vancouver after previously postponing production due to the coronavirus pandemic, and Silva just so happens to be based there. 
Neither Sprouse nor Silva have publicly commented on the speculation.
Silva was asked about her relationship status during a YouTube video back in January. "Are you single?" she said while reading a fan's question at the time. "Absolutely."
As for Sprouse, he previously dated Riverdale co-star Lili Reinhart.
Watch:
Cole Sprouse & Lili Reinhart and More 2020 Celebrity Breakups
"Lili and I initially separated in January of this year, deciding to more permanently split in March," The Suite Life alum confirmed in August. "What an incredible experience I had, I'll always feel lucky and cherish that I had the chance to fall in love. I wish her nothing but the utmost love and happiness moving forward. All I'll say about it, anything else you hear doesn't matter."
E! News has reached out to Sprouse's and Silva's teams for comment and hasn't heard back.